"No One Can Say There is No Hell." – Sister Faustina's Vision of Hell – The Seven Tortures and The Secrets of Hell
Sister Faustina's Vision of Hell
"I, Sister Faustina Kowalska, by the order of God, have visited the Abysses of Hell so that I might tell souls about it and testify to its existence…the devils were full of hatred for me, but they had to obey me at the command of God, What I have written is but a pale shadow of the things I saw. But I noticed one thing: That most of the souls there are those who disbelieved that there is a hell."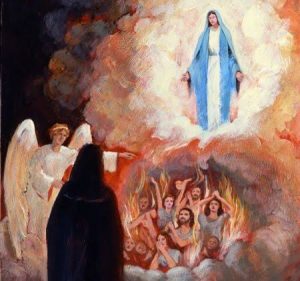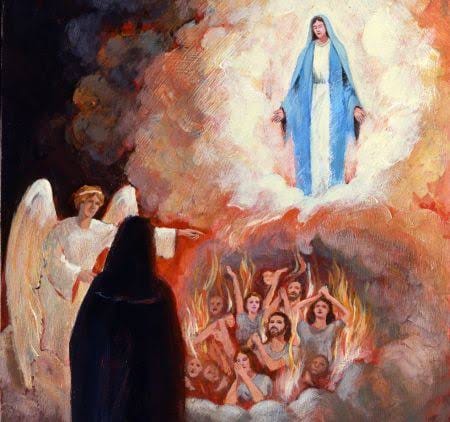 (Diary 741)
The Apostle of Divine Mercy
St. Maria Faustina Kowalska
Congregation of the Sisters of Our Lady of Mercy
"Today, I was led by an angel to the Chasms of Hell. It is a place of great torture; how awesomely large and extensive it is! The kinds of tortures I saw:
The First Torture that constitutes hell is:
Perpetual remorse of conscience.
That one's condition will never change.
The fire that will penetrate the soul without destroying it. A terrible suffering since it is a purely spiritual fire, lit by God's anger.
Continual darkness and a terrible suffocating smell, and despite the darkness, the devils and the souls of the damned see each other and all the evil, both of others and their own.
The constant company of Satan.
7.The Seventh Torture is:
Horrible despair, hatred of God, vile words, curses and blasphemies.
These are the Tortures suffered by all the damned together, but that is not the end of the sufferings.
There are special Tortures destined for particular souls. These are the torments of the senses. Each soul undergoes terrible and indescribable sufferings related to the manner in which it has sinned.
There are caverns and pits of torture where one form of agony differs from another. I would have died at the very sight of these tortures if the omnipotence of God had not supported me.
No One Can Say There is No Hell.
Let the sinner know that he will be tortured throughout all eternity, in those senses which he made use of to sin.
I am writing this at the command of God, so that no soul may find an excuse by saying there is no hell, or that nobody has ever been there, and so no one can say what it is like…how terribly souls suffer there! Consequently, I pray even more fervently for the conversion of sinners. I incessantly plead God's mercy upon them. O My Jesus, I would rather be in agony until the end of the world, amidst the greatest sufferings, than offend you by the least sin." (Diary 741)
Don Gabriele Amorth recounts his mentor's advice on how to talk to the Devil.
In 2012, the cause of beatification and canonization for Fr. Candido Amantini, a Passionist priest who served as the exorcist for the diocese of Rome for 36 years at the Scala Santa, was taken up in Rome. His most famous disciple (who is considered to be his successor), 87 year old Don Gabriele Amorth, wanted to participate in the opening ceremony of the process. The Pauline priest, who recently published the book, The Last Exorcist, wished to remember the Passionist Father and told us about the time when the devil spoke to his teacher about Hell.
Don Amorth, are you happy? Fr. Candido will become a blessed.
It is a great joy because Fr. Candido was a man of God! He was always serene, always smiling, never angry even with the devil! Everyone was talking about him, he was extremely well known in Rome, where he served as exorcist for 36 years without ever quitting.
What do you remember about your teacher?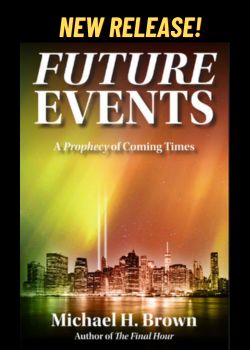 He was endowed with special charisms. For example, it was enough for him to see a photograph to determine whether a person needed an exorcism or medical treatment …
In what sense?
I'll relate one episode. One day I was with him and he showed me three photographs that had been brought to him. He took the first, which portrayed a man, and he said to me: "Do you see, Don Amorth?". And I replied: "I don't see anything". And he responded: "This man doesn't need anything". Then he took the photo of a woman and asked me again: "Do you see, Don Amorth?", and again I responded: "I don't understand anything, Don Candido". His response was: "This woman greatly needs medical treatment, she needs to go see the doctors and not the exorcists". Finally, he took the third photo picturing a young lady: "Do you see Fr. Amorth? This young lady needs an exorcism, do you see?". and I replied: "Fr. Candido, I don't see anything! I only see if someone is beautiful or ugly. And to be quite honest, this young lady isn't bad at all!".  And he burst out laughing! I had made a joke, but he had already understood that that girl needed God.
You've said before that Fr. Candido never got angry, not even with the devil. Was Satan afraid of him?
He was very afraid of him, he trembled before him! He would immediately run away. In reality, the devil is afraid of all of us, one only needs to live in God's grace!
Obviously you witnessed Don Amantini's exorcisms…
Of course! I assisted at them for six years. I was appointed exorcist in 1986 and I began to perform exorcisms with him beginning that year. Then in 1990, two years before he died, I began performing exorcisms alone because he wasn't practicing anymore. When someone went to him he responded: "Go see Fr. Amorth". That is why I am considered to be his successor…
Was Fr. Candido ironic even with the devil?
I want to tell you about one very important episode to help you understand a truth. You need to know that when there's a case of diabolical possession, there is a dialogue between the exorcist and the devil. Satan is a great liar, but sometimes the Lord obliges him to tell the truth. Once Fr. Candido was liberating a person after many exorcisms and with his typical irony he told the devil: "Go away for the Lord has created a nice warm home for you, he has prepared a little house for you where you won't suffer from the cold". However, the devil interrupted him and replied: "You don't know anything".
What did he mean?
When the devil interrupts with a saying like this, it means that God has obliged him to tell the truth. And this time it was extremely important. The faithful often ask me: "But how is it possible that God created Hell, why did he think of a place of suffering?". And so that time the devil responded to the provocations of Fr. Candido by revealing an important truth about Hell: "It was not Him, God, who created Hell! It was us. He hadn't even thought of it!" Therefore in the plan of God's creation the existence of Hell had not been contemplated. The demons created it! During exorcisms, I have also often asked the devil: "Did you create Hell?". And his response has always been the same: "We all cooperated".
What advice did Fr. Candido give you?
He gave me a lot of advice, especially in the final two years of his life. The most important? To be a man of faith and prayer and always to ask the intercession of Mary Most Holy. And then always to be humble, because an exorcist has to know that he isn't worth a quid without God. It's the Lord that makes the exorcism work. If he doesn't intervene, the exorcism isn't worth anything.
This article was  from Stanze Vaticane and translated from the Italian by Diane Montagna.