OUR LADY SAYS: "THE WORLD IS AT RISK OF SELF-DESTRUCTION"
After Russia's invasion of Ukraine, Pope Francis' statement that the world has entered into a "piecemeal" third world war gained worldwide attention a year ago.  Now as the world pivots to the Holy Land, with nuclear powers of Russia, Israel, and USA, circling each other and their enemies like hungry sharks who can doubt the world is now at risk of self-destruction.
The White House has been discussing the possibility of using military force if Hezbollah joins the war in Gaza and attacks Israel with its huge arsenal of rockets, three U.S. officials and one Israeli official with knowledge of the situation tell Axios.
Why it matters: Lebanon-based Hezbollah joining the war would dramatically escalate the Middle East's worst conflict in decades — raising the likelihood of mass civilian casualties in Israel and Lebanon and possibly drawing in the U.S.
The Israeli military — now focused mostly on Gaza — would have a significantly more difficult time fighting on two fronts simultaneously while missiles rain down on its bases and Israel's population centers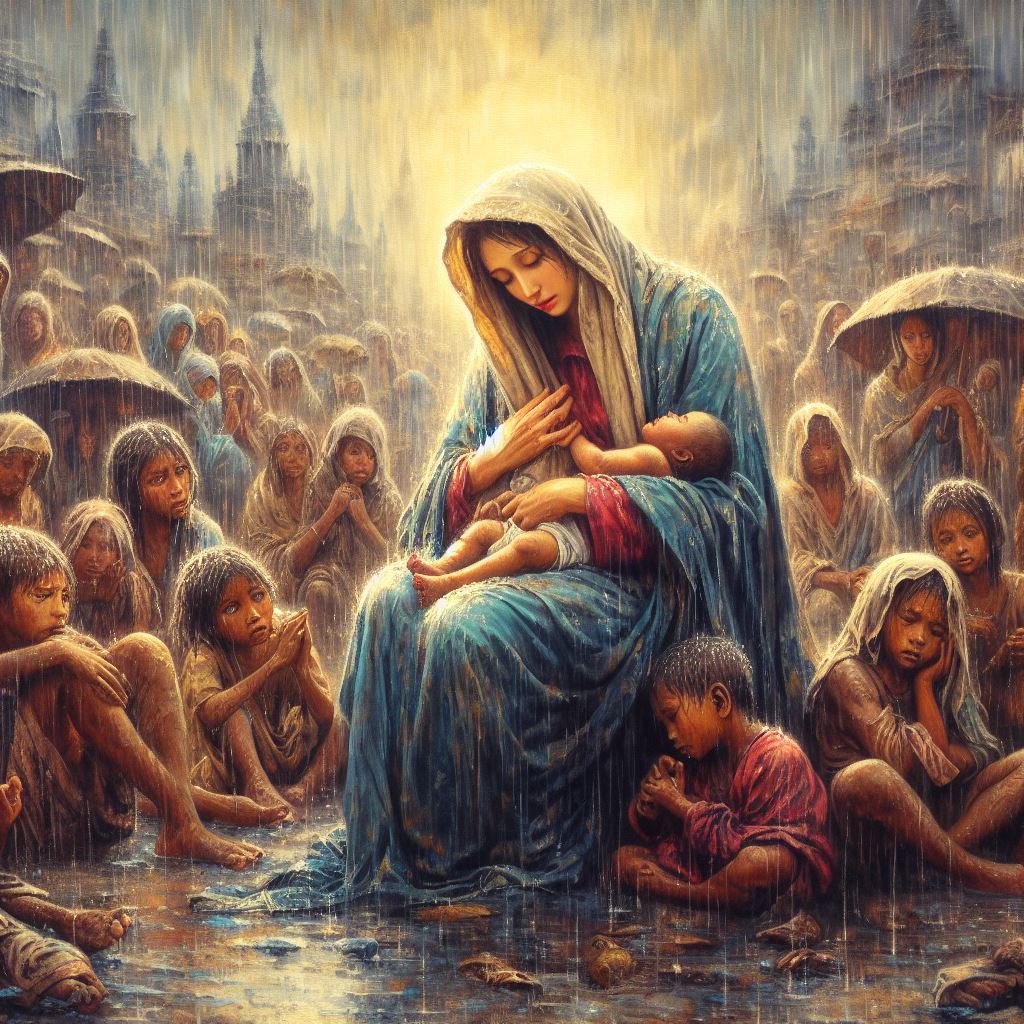 Are we nearing the time of the secrets?
The visionaries do not say much in this subject themselves, but experts believe that signs have begun to appear partly due to the conversion of Russia, already underway, thanks to the regained religious freedom.
For the most part, however, it has yet to be realized, because apostasy from faith is also taking place in the West and at the same time the world, for the first time in human history, is at risk of self-destruction ".
Radio Maria's Father Livio asks: How can we save the world?
The Queen of Peace would like to bring us back to the faith, so that we may realize the serious danger we are running and how important it is to counteract the evil that is spreading in the world. 
"Our Lady sees that we are building a world without God : for this you are unhappy and for this reason there is neither future nor eternal life.
Self-destruction is a concrete possibility: man can destroy the planet on which he lives and Our Lady has come, as Queen of Peace, to preserve us ".
Our conversion and our prayers will serve to fight Satan and remove him from this world. To win this battle, it is necessary to oppose evil, right from the start, the shield of faith and the Word of God. Moreover, Our Lady has repeated to us many times that we are in serious danger!.
Medjugorje is the biggest event in two thousand years of Christianity and losing this opportunity to have Our Lady as a guide on the spiritual path is unforgivable, but now there are signs that humanity is at the risk of self-destruction.'
Medjugorje Message, January 2, 2018 – Apparitions to Mirjana
"

D

ear children, When love is beginning to disappear on 

earth

, when the way of salvation is not being found, I, the mother, am coming to help you to come to know true faith – living and profound – so as to help you to truly love. As a mother, I am longing for your mutual love, goodness, and purity. My desire is that you be just and that you love each other. My children, be joyful in your soul, be pure, be children. My Son used to say that he loves to be among pure hearts, because pure hearts are always young and joyful. My Son said to you to forgive and to love each other. I know that this is not always easy. Suffering makes you grow in spirit. For you to spiritually grow all the more, you must sincerely and truly forgive and love. Many of my children on 

earth

 do not know my Son, they do not love Him; but you who do love my Son, you who carry Him in your heart, pray, pray and in praying feel my Son beside you. May your soul breathe in His spirit. I am among you and am speaking about little and great things. I will not grow tired speaking to you about my Son – the true love. Therefore, my children, open your hearts to me. Permit me to lead you as a mother. Be apostles of the love of my Son and of me. As a mother I implore you not to forget those whom my Son has called to lead you. Carry them in your heart and pray for them. Thank you. 

"
---