Signs – Papal Envoy to Medjugorje Issues Warning: "Place of charismatic mass conversions to be confronted with forces of evil, devilish activities."
From Medjugorje Council Of Ireland 
He stressed that in Medjugorie he would also be "confronted with the forces of evil." "Where there is a place of charismatic mass conversions, mighty confessions, where there is still a shortage of confessors, in this area there are also devilish activities that try to do everything to destroy this place, where they already penetrate the mafia, due to the inflow not only pilgrims, but also their victims I have heard that there is, among others, the Neapolitan mafia "-
Medjugorje bound Archbishop Hoser said; '' INCREASINGLY FIERCE BATTLE BETWEEN GOOD AND EVIL IN MEDJUGORJE
Before leaving for Medjugorje yesterday, Archbishop Hoser presided at Holy Mass in the chapel at Chopin Airport Warsaw, during which he said goodbye to his closest colleagues. Together with him, the liturgy was concelebrated by Bishop Marek Solarczyk and Fr. Arkadiusz Zawistowski.
In his homily, Archbishop Hoser referred to recent political events and vulgar inscriptions- offensive messages of the pro-choice agenda on both of the Curia buildings in Warsaw. He stressed that they are an expression of the increasingly stronger confrontation between good and evil, which is taking place among others in the area of protection of human life.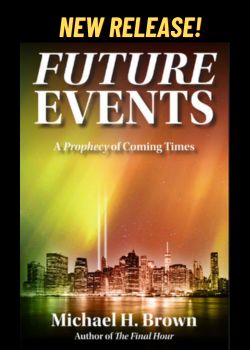 He added, another place where there is an increasingly fierce battle between good and evil is Medjugorie, where he is just leaving to go, as a special Apostolic Visitor for the Holy Father.
On the one hand, we meet thousands of young people there who use the sacrament of penance and reconciliation. On the other hand, one must be aware that due to the mass influx of pilgrims, this place is penetrated by mafias, including Neapolitan, which count on profits.
In relation to his continued mission, Archbishop Hoser also said that in a world where young people are falling apart, they need determination and clearly defined rules of the Truth spoken clearly and courageously not the soft option.
"Young people do not need softly padded stories and caresses, but the evangelical radicalism spoken of by Jesus. The demand for the New Testament is greater than that of the Old Testament. Just read the Sermon on the Mount''
Archbishop Hoser thanked his co-workers, friends and close family for the last ten years in the Diocese of Warsaw-Praga as their shepherd. He stressed that although he was leaving, he did not intend to break off contacts. – ''We are joined by a prayer that does not know the time frame or the distance. We can also use modern means of communication'', he said.