PREPARE FOR THE IMMINENT! UNKNOWN DETAILS OF GOD'S GREAT WARNING TO HUMANITY ("ALL MACHINES WILL STOP; ALL THE PEOPLES WILL STOP")
Secret details that will change your perspective on the prophesied Great Warning of God.
The information that circulates most commonly about the event called Warning or Illumination of Conscience, is what Our Lady gave in the apparitions of Garabandal, which took place in Spain between the years 1961 and 1965; but it is not the only pattern.
These events have been announced by many other seers including Medjugorje who have added elements, without there having been a single apparition or mystical vision that doubts the realization of the Warning.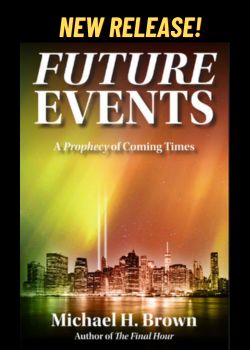 Here we want to add another vision about the Warning that very few know about, the messages of Jesus to Dr. Mary Jane Even, in the last decades of the 20th century.
She adds very interesting elements to those that the Virgin communicated in Garabandal and in other important apparitions.
In Garabandal the Virgin said that the Warning is something that comes directly from God and can be seen all over the world at the same time, both by believers and non-believers and by people of all religions.
It will be a correction of the conscience of the world, and a purification to prepare for the subsequent Miracle.
Those who do not know Christ will know that it is a Warning from God.
At that time people will be alone with their conscience and before God.
They will see all their sins and what they have caused.
Each one will feel it differently, because it will depend on the conscience of each one.
The visionary Conchita has said that this Warning is linked to a natural phenomenon and that it is related to another event that begins with the letter "A".
Which is also a kind of catastrophe, which will make us think of the dead.
It will be linked to an astral phenomenon, as if two stars collided with each other, but it will not cause physical damage, although some may die of fear or from the shock of actually seeing themselves.
And we want to add the messages to Dr. Mary Jane Even, whom Our Lord will call His "Secretary" and also "Forerunner of the Great Warning", because she adds other information that does not circulate.
Dr. Even worked as a professor of Philosophy at a University in the United States for many years.
She received interior locutions since 1973, but only since 1989 was she called to consecrate her life working for Heaven, spreading messages from Our Lord and the Blessed Virgin.
She lived quietly and obediently, guided by a Priest and Spiritual Director in Lincoln, Nebraska, in the United States.
In 1997 Jesus told him, "everyone will remember that I gave Lucifer 100 years to do the worst to win the souls of God's children.
Those 100 years have come to an end and the destruction of souls has been tremendous.
But I still have two battles pending for the souls".
And he told her that the first will be the Great Warning.
He defined it as a war for souls, because evil spirits also await this day.
They have a plan to do everything possible to bring despair and misfortune to the faithful.
His plan is to frighten, instill fear in souls, to make them falter on their way.
They will seduce and slander those who do not return to their wickedness.
And shortly after this Warning event, the second battle will be that of the Great Miracle, during which people must declare themselves in favor of God.
Jesus explained to her, "My Father's Plan includes a means for all peoples to change their lives and understand that God exists and that the Second Person of the Holy Trinity became man, suffered, died, and rose again.
That Second Person is Jesus Christ and is completely and entirely present in the Holy Eucharist."
And that no other god should be placed before Him.
He also told him that during the Great Warning everyone will recognize how they have offended and still do offend God, the Graces they have lost, the Truth of the origin of the Catholic Faith and its supremacy among the other Faiths.
All people will see the Justice of God and experience suffering for their sins.
Each person will admit, at least to himself, that God is justified in punishing him, and if he dies then, he will see his eternal destiny.
He also revealed that the knowledge of sins will be brought to each one by the Blessed Virgin Mary.
"My Mother, Our Lady of Mercy, with Her tears and prayers throughout many centuries, has won you the opportunity to ask for forgiveness for your sins and to prepare you for this time."
She will come that day as the "Morning Star" and will spread a white cloak so that no one moves under it.

All machines will stop; all the peoples will stop.

The duration of the Great Warning will take as long as necessary for everyone to understand that God exists and ask for forgiveness.
This could last anywhere from a few minutes for some, to a week for others.

All people will remain in pain for their sins as long as necessary.
Those who have fully confessed, made reparation, offered suffering in Purgatory, and prepared themselves will experience less severity.
But all will recognize what they have done, what sins they have committed and will recognize their part in the Crucifixion; the pain and suffering that Jesus Christ experienced for each one on the Cross.

Said Jesus, "each one will know how, due to the sins of his life, I have been crucified again and again. In addition, they will be shown each Grace well used and those not used during life ".