"Reject Modernism" Signs from Medjugorje: "Fight against all the evil plans the devil offers you through modernism." The "Diablos" the "Great Divider" is enraged and in our midst.
"The devil is one who does everything in his power to separate us (dia-bolos in Greek meaning 'he who divides') from the vertical link uniting true believers with God, and which alone saves them from solitude and death.
At Medjugorje Our Lady warns us that "Satan is angry".
Visionary Mirjana, in her book , My Heart Will Triumph  talks about the real existence of Satan or the "Devil"
She writes,"Our Lady also continually warned the parish that the devil was angry, saying in one of the weekly messages, 'these days Satan wants to frustrate my plans.' Likewise, she once told me that Jesus struggles for each of us, but the devil tries to interfere."
"The devil prowls around us and sets traps. He tries to divide and confuse us so that we will detest ourselves and abandon ourselves to him. An invisible war rages all around us, but Our Lady is here to help us win." 
We all saw the divide inside the Halls of Congress at the "State of the Union speech" as the Speaker of the House ripped apart the President's speech. It was breathtaking. These are not normal times.  Our country is divided like no time since the civil war. America's democracy seems to be crumbling before our eyes. The free voice of the American people is being stripped away by lawyers, lawmakers, courts and partisan politicians. A progressive media is the voice for power, money and pursues an aggressive Anti-Christian agenda. Massive fines are now levied against American citizens for the simple act of speaking freely. Churches and religious symbols are desecrated without consequences. The "Diablos" – the divider is tearing this great nation, a nation built "under God" in two before our eyes. Our Lady has warned about these times for years and now, like never before, a darkness is decending on this great land. Visionary Mirjana says: "Our Lady told me many things that I cannot yet reveal. I can only hint at what the future holds, but I do see indications that the events are already in motion".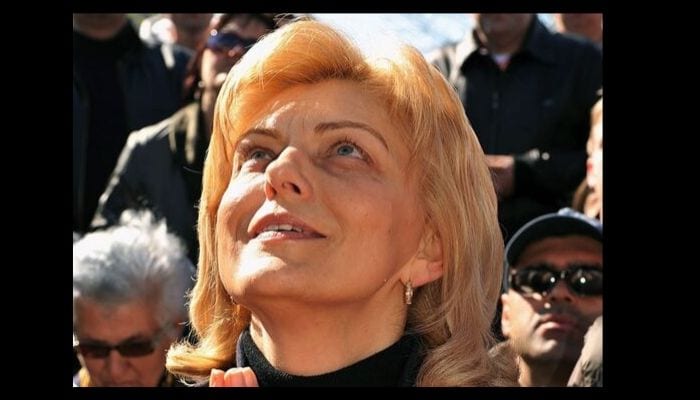 Medjugorje Message, May 25, 2010
"Dear children! God gave you the grace to live and to defend all the good that is in you and around you, and to inspire others to be better and holier; but Satan, too, does not sleep and through modernism diverts you and leads you to his way. Therefore, little children, in the love for my Immaculate Heart, love God above everything and live His commandments. In this way, your life will have meaning and peace will rule on earth. Thank you for having responded to my call. "
"Dear children! Also today the Most High permits me to be with you and to lead you on the way of conversion. Many hearts have shut themselves to grace and have become deaf to my call. You, little children, pray and fight against temptation and all the evil plans which the devil offers you through modernism. Be strong in prayer and with the cross in your hands pray that evil may not use you and may not conquer in you. I am with you and pray for you. Thank you for having responded to my call. "
"Dear children! Today I am calling you to pray for peace: peace in human hearts, peace in the families and peace in the world. Satan is strong and wants to turn all of you against God, and to return you to everything that is human, and to destroy in the heart all feelings towards God and the things of God. You, little children, pray and fight against materialism, modernism and egoism, which the world offers to you. Little children, you decide for holiness and I, with my Son Jesus, intercede for you. Thank you for having responded to my call. "