Medjugorje: Will the 10th secret involve the United States? Young Visionary is shocked when final secret is revealed to him while visiting the United States …
By Daniel Klimek
"If I stayed back home instead of going to the United States, maybe Our Lady would still be appearing to me." – Jakov Colo, Medjugorje visionary
When I first visited Medjugorje, four years ago in the summer of 2008, I got the chance to spend some time with Draga Vidovic. Draga is not only a witness to the events in Medjugorje during the early years of the apparitions, but also an author and the cousin of the visionary Vicka.
I found Draga to be very insightful. She spoke about the events in Medjugorje more astutely than most people do, being able to make fascinating connections that few ever notice.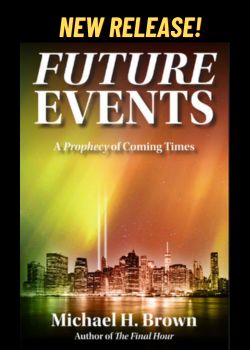 For example, she told me that one of the 10 secrets of Medjugorje may very well involve the United States since Jakov Colo, the youngest visionary, received his tenth secret from Our Lady when he came to visit the United States in 1998. It's an observation that perhaps goes unnoticed by too many Americans. Incidentally, it was on September 11th, 1998 — exactly three years before one of the most tragic days in American history — that Our Lady appeared to Jakov, in Florida, announcing that Jakov should prepare in prayer for the following evening, when She would share with him the tenth and final secret he was to receive.
Jakov himself, knowing that with the reception of his tenth secret his daily apparitions would end, has testified: "If I stayed back home instead of going to the United States, maybe Our Lady would still be appearing to me."
"But all that is part of God's plan," Draga wrote, as she recorded Jakov's testimony in her book Salvation of Mankind.
Draga — as our conversation four years ago revealed — believes that Jakov's tenth secret will involve the United States, and therefore it was no coincidence that he received it when visiting America. Jakov's own words, supposing that Our Lady may have still continued appearing to him if he had not visited the United States in 1998, strongly supports this possibility.
What is perhaps most serious, in this context, is what little the visionaries have said about their final secrets. The visionaries have, on numerous occassions, alluded to severe chastisements that are connected to the final secrets of Medjugorje — the visionary Mirjana Soldo has especially testified that the final secrets must transpire, that these chastisements are not irreversable. In an early interview she emphasized that the tenth secret "is terrible and nothing can alter it. It will happen." Of course, ativan online order whether the visionaries are receiving the same secrets or different ones is difficult to say since secrets are secrets.
Interestingly, Mirjana — who was chosen by Our Lady to reveal the secrets to the world one day through a priest — was with Jakov in the United States in 1998. The two visionaries traveled to numerous churches in Florida, spreading the Madonna's messages. Jakov during that time also spoke in Haiti and the Dominican Republic, where 70,000 people gathered to hear of Medjugorje.
Shortly after receiving his final secret and final daily apparition, Jacov had an emotional conversation with the late Fr. Slavko Barbaric, in which he revealed: "It was the hardest day for me. I thought of so many questions,what my life would be like from now onwards. How am I going to go on? I can say that I grew up with Our Lady. I was ten She started appearing to me, and the most important things I was able to learn about God and faith were from Her. She was like a mother to me, like a true friend. But I need to say that Our Lady gave me strength to overcome all of the difficulties I was facing. I realized that it was far more important to see Our Lady with our hearts, rather than with our eyes."
by Daniel Klimek

Brother Daniel's Blog – Freedom in Christ
Brother Daniel Maria Klimek, T.O.R., is a Franciscan friar, writer, scholar, and blogger. He earned his Ph.D. in spirituality with distinction from the Catholic University of America, and is a graduate of Yale Divinity School. Br. Daniel Maria is a recognized authority on the Marian apparitions of Medjugorje, the subject of his dissertation. His popular articles have been published in Aleteia, Patheos (MysticPost), MinistryValues, MedjugorjeToday, Medjugorje.org, Spirit of Medjugorje, and he has been featured discussing Medjugorje on Radio Maria (USA), MaryTV, the documentary film Queen of Peace, and the National Medjugorje Conference at the University of Notre Dame. He has also been featured on Radio Veritas discussing Catholic spirituality and Marian devotion. Br. Daniel Maria's writings have been translated into Croatian, Polish, German, Spanish, Korean, and Indonesian. His scholarly articles have been published in Franciscan Connections: The Cord – A Spiritual Review, Glossolalia, and the Encyclopedia of Global Religion. Br. Daniel Maria is a simply professed friar with the Franciscan Friars of the Third Order Regular of the Province of the Most Sacred Heart of Jesus, pursuing a vocation as a Franciscan priest.
Brother Daniel also Blog's at Danielklimek.com
---
Since you're here …
… we have a small favor to ask. More people are reading Mystic Post than ever but advertising revenues across the media are falling fast. And
unlike many news organisations, we haven't put up a paywall – we want to keep our journalism as open as we can

. So you can see why we need to ask for your help. Mystic Post's independent journalism takes a lot of time, money and hard work to produce. But we do it because we believe our perspective matters – because it might well be your perspective, too.

 
High quality journalism is essential intellectual nourishment. The generosity of providing such a service without a paywall deserves recognition and supportGiacomo P, Italy
I've been enjoying Mystic Posts for several years now. Today, when so much seems to be going wrong in the world, Mystic Post is working hard to provide truthful Catholic news. I want to support that Robb R. UK
I appreciate there not being a paywall: it is more democratic for the media to be available for all and not a commodity to be purchased by a few. I'm happy to make a contribution so others with less means still have access to information. Annonymous Donator
If everyone who reads our reporting, who likes it, helps to support it, our future would be much more secure.
Thank you
$1.00 $10,00 $25.00 $1,000 – Any contribution makes a big difference.
With a $25.00 donation receive a free miraculous medal. We can really use it – THANKS!