SIGNS: Russia preparing to attack Ukraine by late January …US Intelligence Raises Concerns
Russia has more than 92,000 troops amassed around Ukraine's borders and is preparing for an attack by the end of January or beginning of February, the head of Ukraine's defense intelligence agency told Military Times.
Such an attack would likely involve airstrikes, artillery and armor attacks followed by airborne assaults in the east, amphibious assaults in Odessa and Mariupul and a smaller incursion through neighboring Belarus, Ukraine Brig. Gen. Kyrylo Budanov told Military Times Saturday morning in an exclusive interview.
(Bloomberg) — The U.S. has shared intelligence including maps with European allies that shows a buildup of Russian troops and artillery to prepare for a rapid, large-scale push into Ukraine from multiple locations if President Vladimir Putin decided to invade, according to people familiar with the conversations.
That intelligence has been conveyed to some NATO members over the past week to back up U.S. concerns about Putin's possible intentions and an increasingly frantic diplomatic effort to deter him from any incursion, with European leaders engaging directly with the Russian president. The diplomacy is informed by an American assessment that Putin could be weighing an invasion early next year as his troops again mass near the border.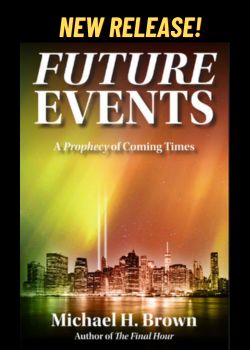 The information lays out a scenario where troops would cross into Ukraine from Crimea, the Russian border and via Belarus, with about 100 battalion tactical groups — potentially around 100,000 soldiers — deployed for what the people described as an operation in rough terrain and freezing conditions, covering extensive territory and prepared for a potentially prolonged occupation.
Two of the people said about half that number of tactical groups was already in position and that any invasion would be backed up by air support.
The two people said that Moscow had also called up tens of thousands of reservists on a scale unprecedented in post-Soviet times. They explained the role of reservists in any conflict would be to secure territory in a later phase after the tactical battalions paved the way. Russia hasn't publicly announced any major call-up of reservists.
One of the people said the U.S. had also shared information about an exponential rise in disinformation targeting Kyiv and that Moscow has recruited agents to try and sow destabilization inside Ukraine.
The ruble fell about 1% against the dollar Monday to the lowest level since August on fears the tensions could trigger new sanctions.
Read more: Geopolitics, Covid Put Emerging Markets on Brink of 2021 Decline
Putin last week denied any intention to invade but welcomed the alarm as evidence his actions had gotten the attention of the U.S. and its allies, which he accused of failing to take Russia's "red lines" over Ukraine seriously enough.
America and others are not saying a war is certain, or even that they know for sure Putin is serious about one. The people said it is likely he has not yet decided what to do. Secretary of State Antony Blinken said this month: "I can't speak to Russia's intentions. We don't know what they are."
A senior administration official said the U.S. has under Biden demonstrated it is willing to use a number of tools to address harmful Russian actions and would continue to do so. The White House said it had no further comment.