THIS IS HOW OUR LADY SIGNED HERSELF WITH AN M. IT IS CALLED "MARY'S SIGNATURE" AND STRETCHES FROM FATIMA ALL THE WAY TO MEDJUGORJE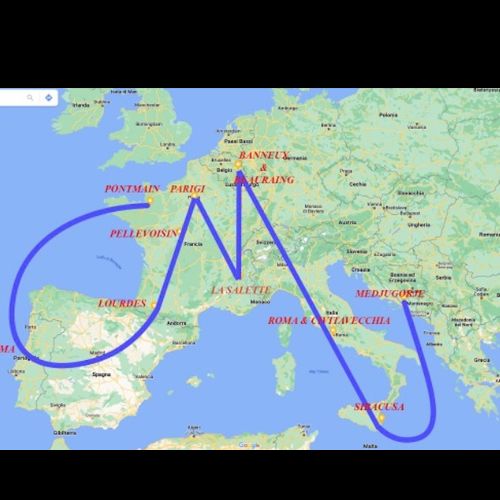 A mystical line called Mary's signature connects the main places of apparitions and miracles in Europe.
The line representing the letter M is composed of the following Marian places (with the dates, in chronological order, in which the apparitions or miracles took place): 1830 – Paris (on Rue du Bac); 1846 – La Salette (France); 1858 – Lourdes (French); 1871 – Pontmain (France) – Pel levoisin (France); 1917 – Fatima (Portugal); 1932 – Beauraing (Belgium); 1933 – Banneux (Belgium); 1947 – Rome (Tre Fontane); 1953 – Syracuse (Italy); 1981 – Međugorje (Bosnia and Herzegovina).
In the east, "Mary's signature" reaches one of the most famous places in the world for Marian apparitions: Medjugorje. Beginning on June 24, 1981, children in a small Bosnian village are faced with extraordinary events. They say that they saw Mary who appeared to them on the Podbrdo hill, and to some she still appears today 40 years later. Although not yet fully recognized, Medjugorje has become one of the most visited Marian sanctuaries in the world, and Our Lady appears there as the Queen of Peace, and the main message of Medjugorje is: Peace, peace must prevail between people, God and man.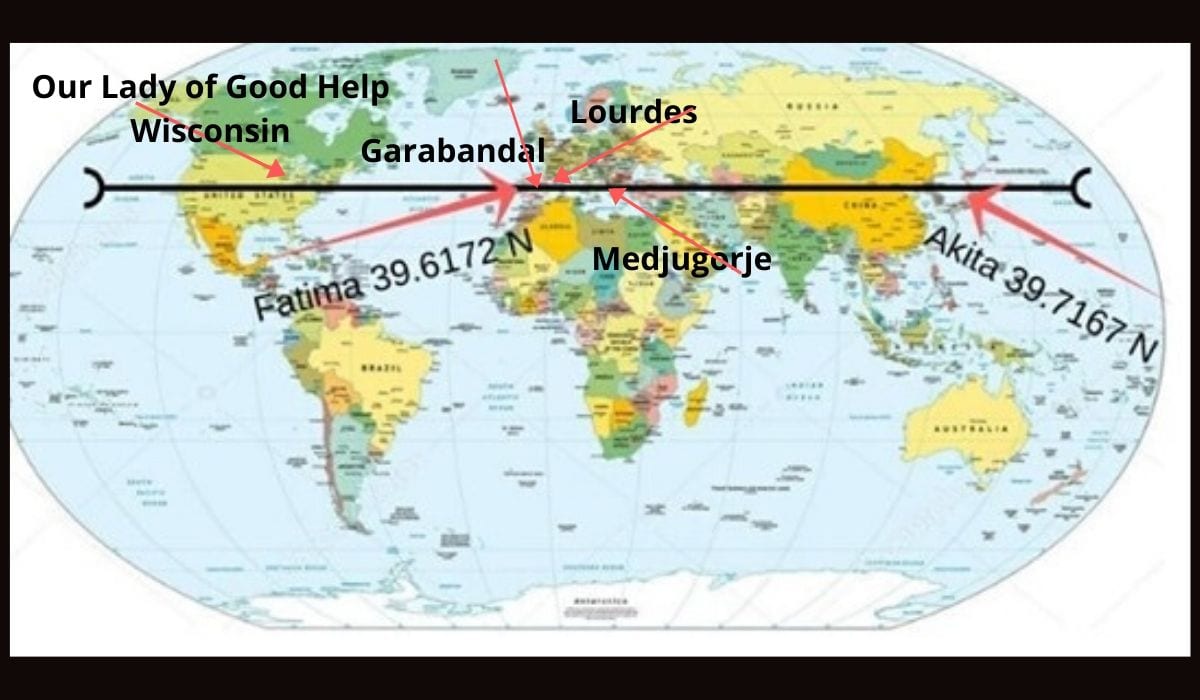 Incredible that all these major Marian apparitions are connected by their global latitudes. Look at the image above…One thing for sure, all these apparitions are connected by difficult revelations and serious prophecies.
Glenn Hudson was an inspirtion for this map of Marian apparitions after pointing out that Medjugorje, Garabandal, Lourdes, and Our Lady of Good Help in USA are basically on the same latitude as Akita and Fatima. Glenn runs the popular Garabandal Fabook page "The Message of Garabandal"
---
7 Sanctuaries linked by a straight line: The legendary Sword of St. Michael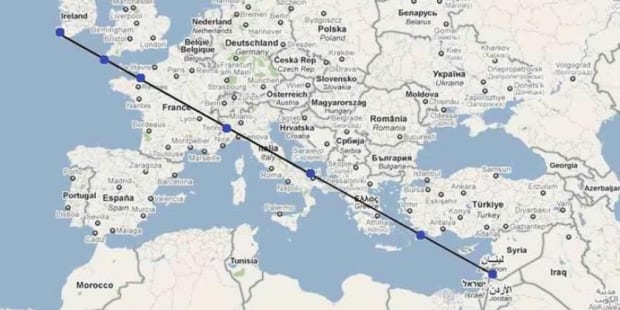 According to legend, the line represents the blow with which St. Michael sent the devil to hell.
Launch the slideshow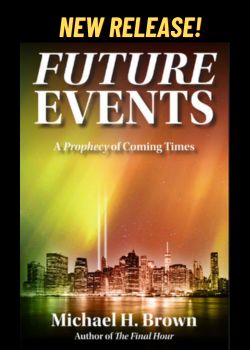 The Sacred Line of Saint Michael the Archangel represents, according to legend, the blow the Saint inflicted the Devil, sending him to hell.
In any case, it is surprising how well these sanctuaries are, in fact, aligned. But the details of such alignment are also astonishing: the three most important sites, Mont Saint Michel in France; the Sacra of San Miguel in Val de Susa; and the Sanctuary of Monte Sant'Angelo in the Gargano are all the same distance one from the other. Some say this is a reminder from the Holy Archangel: the faithful are expected to be righteous, walking the straight path.
If all this was not surprising enough, the Sacred Line also is perfectly aligned with the sunset on the day of the Northern Hemisphere's Summer Solstice (www.viagginews.com).
Share this: