The life and ministry of Padre Giacomo da Balduina OFM Cap (2)
Concurrently, young Beniamino had a hard time at school. In fact he experienced great difficulty in learning his lessons. The poor results he obtained spoke by themselves.
No matter his disastrous performance in class the only characteristics that this teacher could really praise him for where his punctuality, his spirit of discipline as well as his positive attitude. In the following four years Beniamino attended a school in Lendinara, precisely in the neighbouring province of Rovigo. Due to his reserved and solitary nature he was bullied.
Beniamino liked to ride to school on his bicycle. It was a rare luxury in those times. Once he was brutally attacked by two jealous fools. "There goes the Count of Padua; let us bow to him and throw a stone at him". This gentle child was hit spot on on the head. Even if he was injured he quickly forgave his schoolmates transgressors. This was not the first time that he returned home injured.
In Lendinara, nowadays a town and commune of the province of Rovigo in Veneto, Beniamino discovered a Capuchin convent. From what he saw everything seemed appealing to him. The friars friendliness coupled with their smiling welcome won his heart. He also was struck by their habits, girded by a cord with three knots as well as the office they sang in the chapel. From the beginning, he felt fully at home in the convent. It needs to be said that it was not the first time that his family gave hospitality to the mendicant friars as they were travelling. Many of them were of St Francis of Assisi, the "Poverello". These friars shared meals with Beniamino and his family. Thanks to his closeness with these barefoot Friars, with their untrimmed beards and their simple and joyful poverty the child start hearing God's call to join them in his heart.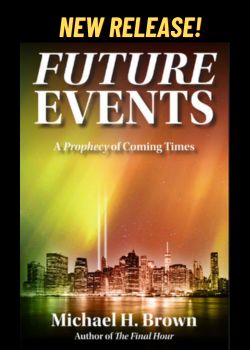 As soon as they got to know about his vocation his parents were thrilled with joy. However, since their parish was split by quarrels, this had an impact on Beniamino in that his entry into the seminary was postponed many times. Ultimately, a certain Father Carlo Trentin, a priest of strong character, took care of Beniamino and commended him to the Capuchin friars. He told them: "My young parishioner has always been irreproachable. He is humble, modest, obedient, attends church assiduously, and loves religious ceremonies. He serves Mass with truly impressive reverence. He is an attentive teacher to the children who come to catechism classes. He receives Holy Communion every day. He has never had any other desire than to fulfill his familial and religious duties to the best of his ability. This is why I can confidently say that he has always been the most edifying example of what a pious, modest, true Christian son should be".
After hearing such a strong recommendation the Capuchin friars naturally admitted Beniamino. In fact, he entered the Seraphic college (the minor seminary which trains the future Capuchins) in Rovigo, precisely on October 13, 1917. At that time Beniamino was seventeen years old whereas his class companions were all ten or eleven. Even if the discrepancy of the age was significant Beniamino did fit well after all so much so that he readily abided by the school discipline. A past classmate, Father Albert de Dueville, portrayed him with these words:
"Reserved, very shy, perhaps even a little melancholy, with somewhat limited abilities. He was of normal height but his constitution was frail; he was rather sickly. His pale, anemic face always radiated a sweet gentleness. He spoke little, but when he did, his conversation was always calm, simple, brief, but full of wisdom … On the rare occasions when he received a rebuke, he remained calm and dignified".
Questions to be asked:
Am I humble? Am I a listener or more of a talker? How do I react when someone draws my attention? What attitude do I take?
Fr Mario Attard OFM Cap