The Warning Given to Jennifer from Jesus "This is what I saw" (It was not a pleasant thing)
"My child, you are witnessing a vision of the warning to come."
The sky is dark and it seems as though it is night but my heart tells me it is sometime in the afternoon. I see the sky opening up and I can hear long, drawn out claps of thunder. When I look up I see Jesus bleeding on the cross and people are falling to their knees.
Jesus then tells me, "They will see their soul as I see it." I can see the wounds so clearly on Jesus and Jesus then says, "They will see each wound they have added to My Most Sacred Heart."
To the left I see the Blessed Mother weeping and then Jesus speaks to me again and says, "Prepare, prepare now for the time is soon approaching. My child, pray for the many souls who will perish because of their selfish and sinful ways."
As I look up I see the drops of blood falling from Jesus and hitting the earth. I see millions of people from nations from all lands. Many seemed confused as they were looking up toward the sky. Jesus says,
"They are in search of light for it should not be a time of darkness, yet it is the darkness of sin that covers this earth and the only light will be that of which I come with for mankind does not realize the awakening that is about to be bestowed upon him. This will be the greatest purification since the beginning of creation."
I see people crying and some with horrifying screams when they see Jesus bleeding on the cross. Jesus says, "It is not the sight of My wounds that causes their suffering; it is the depth of the soul knowing that he has placed them there. It is not the sight of My wounds bleeding that causes their suffering; it is knowing that man's rejection of Me has caused My wounds to bleed."
"My child, so many will perish for their souls have become so far from Me yet it is I, Jesus, that will show the great depth of My mercy."
"My child you see that the earth has been trembling for as this hour of purification of enlightenment draws near, the fury of the lion will be prowling amongst My people. The temptation will multiply for he seeks his many victims. It will be the greatest spiritual battle man has ever endured. My child, tell My people that today I am asking that they take heed to My words for the sign in the east is about to rise. Tell My people that this is the hour for I am Jesus and all will be done according to My will."
As I look up I continue to see Jesus bleeding on the cross. I continue to see the Blessed Mother weeping to the left. The cross is bright white and illuminated in the sky, it looks suspended. As the sky is opening up I see a bright light come down on the cross and in this light I see the resurrected Jesus appear in white look up toward heaven raising His hands, He then looks down at the earth and makes the sign of the cross blessing His people.
About the Mystic Jennifer
In April of 2001 while Jennifer was at Mass, she began to hear the words, "Come to Me." These words continued to repeat. She wondered who was whispering in her ear, yet it did not sound like a whisper. The voice that she was hearing was a man's voice, but very soft and gentle. After Mass she asked her husband if he heard the person speaking those words. He said, "No." Every Sunday after that she continued to hear the same words and the closer that she came to receiving the Eucharist, the stronger the words sounded.
On March 3rd, 2003 at 3:00 pm, Jesus said, "My child, I want you to write down this message for the world, for you are My chosen instrument. Do not fear, for fear does not come from Me, for I have been preparing you for this mission." So, she went and got a notebook and wrote down the first message for the world. As of July 2023, she has received almost 2,000 messages. Some are personal, some are for her spiritual director and some are for the world.
In the fall of 2004, Fr. Seraphim Michalenko, MIC met with Jennifer and her then spiritual advisor to discuss the messages. He spent several days reviewing her journals and also translated three messages that Jennifer received for Pope John Paul II into Polish.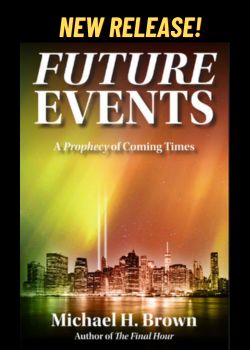 Source:https://wordsfromjesus.com/about-the-messenger