I have always been intrigued by Lent. The thing is that during this special preparatory period for the Easter celebration I am realizing what the great St Isaac the Syrian (c. 613-700) said in The Ascetical homilies: This life has been given to you for repentance; do not waste it in vain pursuits. For this matter I shall be sharing what some Church Fathers teach me about Lent.
First, in Lent fast is important because it makes me meet Jesus in myself to let him control my life actions once again. Thus, St Augustine (354-430), the famous Bishop of Hippo, said: Fasting cleanses the soul, raises the mind, subjects one's flesh to the spirit, renders the heart contrite and humble, scatters the clouds of concupiscence, quenches the fire of lust, and kindles the true light of chastity. Enter again into yourself. 
Second, in Lent fasting is one of my spiritual weapons to grow in holiness. St Basil the Great (c. 329-379), the Bishop of Caesarea, in his first sermon on fasting, wrote: Fasting gives birth to prophets and strengthens the powerful; fasting makes lawgivers wise. Fasting is a good safeguard for the soul, a steadfast companion for the body, a weapon for the valiant, and a gymnasium for athletes. Fasting repels temptations, anoints unto piety; it is the comrade of watchfulness and the artificer of chastity. In war it fights bravely, in peace it teaches stillness.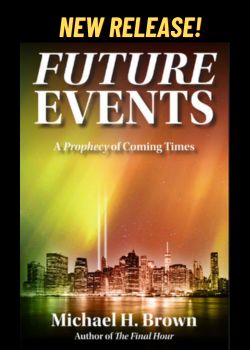 Third, in Lent, thanks to Jesus' fast, I learn how, when aided by the strength the Lord gives me by fasting, I can defeat the devil when he tempts me. In his thirteenth Homily on the Gospel of Matthew St John Chrysostom (c. 349-407), Archbishop of Constantinople, wrote: When He had fasted for forty days and forty nights, and afterwards was hungry, He gave an opportunity to the devil to draw near, so that He might teach us through this encounter how we are to overcome and defeat him… He met him as he approached, and meeting him, with the skill which He alone possessed, He once, twice, and a third time, threw His enemy to the ground.  
Fourth, in Lent I learn the power of the sacrament of confession. St Ambrose of Milan (c. 337-397) in his second book of Concerning Repentance, in chapter 1, says: Let us then not be ashamed to confess our sins unto the Lord. Shame indeed there is when each makes known his sins, but that shame, as it were, ploughs his land, removes the ever-recurring brambles, prunes the thorns, and gives life to the fruits which he believed were dead.
Fifth, when we pray, fast and be charitable we become inseparably united with the Holy Spirit. St Pope Leo the Great (c. 400-461) in his twelfth sermon said: But there are three things which most belong to religious actions, namely prayer, fasting, and almsgiving… This threefold round of duty, dearly beloved, brings all other virtues into action: It attains to God's image and likeness and unites us inseparably with the Holy Spirit. Because in prayer faith remains steadfast, in fastings life remains innocent, in almsgiving the mind remains kind.
Sixth, Lent helps us go back to Christ's teaching of love as he presents to us in his Gospel. The Didache or as we know it, The Lord's Teaching Through the Twelve Apostles to the Nations (Διδαχὴ Κυρίου διὰ τῶν δώδεκα ἀποστόλων τοῖς ἔθνεσιν), precisely in its first chapter when it speaks about the Two Ways and the First Commandment, tells us:
There are two ways, one of life and one of death, but a great difference between the two ways. The way of life, then, is this: First, you shall love God who made you; second, love your neighbor as yourself, and do not do to another what you would not want done to you. And of these sayings the teaching is this: Bless those who curse you, and pray for your enemies, and fast for those who persecute you. For what reward is there for loving those who love you? Do not the Gentiles do the same? But love those who hate you, and you shall not have an enemy. Abstain from fleshly and worldly lusts. If someone strikes your right cheek, turn to him the other also, and you shall be perfect. If someone impresses you for one mile, go with him two. If someone takes your cloak, give him also your coat. If someone takes from you what is yours, ask it not back, for indeed you are not able. Give to every one who asks you, and ask it not back; for the Father wills that to all should be given of our own blessings (free gifts). Happy is he who gives according to the commandment, for he is guiltless. Woe to him who receives; for if one receives who has need, he is guiltless; but he who receives not having need shall pay the penalty, why he received and for what. And coming into confinement, he shall be examined concerning the things which he has done, and he shall not escape from there until he pays back the last penny. And also concerning this, it has been said, Let your alms sweat in your hands, until you know to whom you should give.
If Lent is about returning back to basics then it would be wise and profitable to listen again what Pope Francis taught us in the homily he delivered during Ash Wednesday's Mass of February 17 of this year when he said:
But we can ask ourselves: how do we then proceed on our journey back to God? We can be guided by return journeys described in the word of God.
We can think of the prodigal son and realize that, for us too, it is time to return to the Father. Like that son, we too have forgotten the familiar scent of our home, we have squandered a precious inheritance on paltry things and have ended up with empty hands and an unhappy heart. We have fallen down, like little children who constantly fall, toddlers who try to walk but keep falling and need, time and time again, to be picked up by their father. It is the Father's forgiveness that always set us back on our feet. God's forgiveness – Confession – is the first step on our return journey. In mentioning Confession, I ask confessors to be like fathers, offering not a rod but an embrace.
We then need to return to Jesus, like the leper who, once cured, returned to give him thanks. Although ten had been healed, he was the only one saved, because he returned to Jesus (cf. Lk 17:12-19). All of us have spiritual infirmities that we cannot heal on our own. All of us have deep-seated vices that we cannot uproot alone. All of us have paralyzing fears that we cannot overcome alone. We need to imitate that leper, who came back to Jesus and threw himself at his feet. We need Jesus' healing, we need to present our wounds to him and say: "Jesus, I am in your presence, with my sin, with my sorrows. You are the physician. You can set me free. Heal my heart".
Yes Lord, You who are the physician, set me free. Heal my heart! Amen!
Fr Mario Attard OFM Cap