URGENT PLEA TO HUMANITY – "A HEAVENLY BODY IS APPROACHING." (OUR LADY TO LUZ DE MARIA)
On September 9, 2022 the Most Holy Virgin Mary gave a message to Cartholic Mystic Luz De maria, and in the message Our Lady asked the faithful to "Be Alert" She said: Beloved children:
I KEEP YOU HIDDEN IN EVERY BEAT OF MY HEART. RECEIVE MY BLESSINGS TOGETHER WITH MY CONSTANT ASSISTANCE FOR THE NEEDS OF EACH ONE OF YOU AND WHAT YOU FACE ON YOUR DAILY WALK.
You are the People whom I received at the foot of the Cross of glory and majesty. Some of those children have gone and are going away from this People whom My Son gave Me: they live in debauchery and have joined the hordes of the Devil. My Divine Son suffers because of this and I call them to conversion.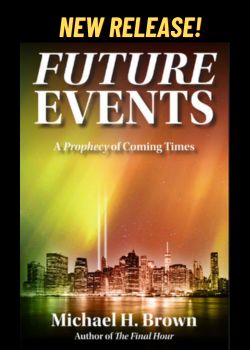 Dear Children: THE ELITE ARE GAINING IN STRENGTH! The changes will not be long in coming; they are spreading throughout humanity and are not for the good of My children, nor for the good of their spiritual lives.
Children: I CALL YOU TO REMAIN ON ALERT! Stay within the true Magisterium so that you would not stray from My Son. Do not stray from the Commandments, and be children who observe God's Law.
My children: REMAIN ON ALERT! Remain on alert in every respect, for there are several centers of armed conflict on Earth, which will go from words to deeds. Humanity is living in danger due to modern armaments and arms unknown to humanity.
REMAIN ON ALERT! Look up: a Heavenly Body is approaching.
Pray, My children, pray for Russia and Ukraine; pray, children – it is necessary.
Pray, My children, pray for the United States: nature will make her suffer before men do.
I LOVE YOU AND PROTECT YOU. DO NOT FEAR, CHILDREN, DO NOT FEAR. I AM WITH EACH ONE OF YOU.
I bless you.
Why Luz de Maria de Bonilla?
The following is adapted from the best-selling book, THE WARNING: Testimonies and Prophecies of the Illumination of Conscience.
Luz de María de Bonilla is a Catholic mystic, stigmatist, wife, mother, Third Order Augustinian, and prophet from Costa Rica, currently residing in Argentina. She grew up in a very religious home with great devotion to the Eucharist, and as a child, experienced heavenly visits from her guardian angel and the Blessed mother, whom she considered her companions and confidants. In 1990, she received a miraculous healing from an illness, coinciding with both a visitation from the Blessed Mother and a new and more public calling to share her mystical experiences. Soon she would fall into profound ecstasy not only in the presence of her family—her husband and eight children, but also of people close to her who began to gather to pray; and they, in turn, formed a prayer cenacle, which accompanies her to this day.
After years of abandoning herself to the will of God, Luz de María began to suffer the pain of the Cross, which she carries in her body and soul. This first happened, she shared, on Good Friday: "Our Lord asked me if I wanted to participate in His sufferings. I answered affirmatively, and then after a day of continuous prayer, that night, Christ appeared to me on the Cross and shared His wounds. It was indescribable pain, although I know that however painful it may be, it is not the totality of the pain that Christ continues to suffer for humanity."
Several months later, Mary and Saint Michael the Archangel introduced her to Our Lord in a vision, and in time, Jesus and Mary would speak to her of coming events, such as the Warning. The messages went from being private to public, and by divine command, she must communicate them to the world.
Many of the prophecies Luz de María has received have already been fulfilled, including the attack on the Twin Towers in New York, which was announced to her eight days in advance. In the messages, Jesus and Mary express their profound sadness over man's disobedience of the Divine law, which has led him to align with evil and act against God. They warn the world of coming tribulations: communism and its coming peak; war and the use of nuclear weapons; pollution, famine, and plagues; revolution, social unrest, and moral depravity; a schism in the Church; the fall of the world economy; the public appearance and world domination of the antichrist; the fulfillment of the Warning, the Miracle, and the chastisements; the fall of an asteroid, and the change of terrestrial geography, among other messages. All this is not to frighten, but to urge man to turn his gaze toward God. Not all of God's messages are calamities. There are also proclamations of the resurgence of true faith, the unity of the people of God, the Triumph of the Immaculate Heart of Mary, and the final Triumph of Christ, the King of the Universe, when there will no longer be divisions, and we will be one people under the One God.
Indeed, an international consensus seems to have emerged that the messages of Luz de Maria de Bonilla are worthy of consideration.