Vatican Mission Begins…7 Facts about Medjugorje Catholic Media Keeps Secret From Its Readers … Why the silence? Maybe Because they have been so wrong?
[wpdevart_like_box profile_id="ministryvalues" connections="show" width="300″ height="150″ header="small" cover_photo="show" locale="en_US"]
---
The commission established by Pope Benedict XVI to study the alleged apparitions of Mary at Medjugorje, Bosnia-Herzegovina, reportedly voted overwhelmingly to recognise as supernatural the first seven appearances of Mary in 1981.
StellaMar Productions writes in an email: "Today, July 22, 2018, marked one of the most important days in the history the parish of Medjugorje."
After recently being appointed as Apostolic Visitor to Medjugorje by Pope Francis, retired Archbishop Henryk Hoser celebrated Sunday Mass at St. James Church among thousands of locals and pilgrims.
"It was unbelievable," said Medjugorje guide and translator Miki Musa, who translated Msgr. Hoser's homily into English which was broadcast along with other langauges. "It almost felt like a dream to see a person who came in the name of the Holy Father standing at the altar in Medjugorje."
---
Statements made by Papal Envoy Archbishop Henryk Hoser as official Vatican representative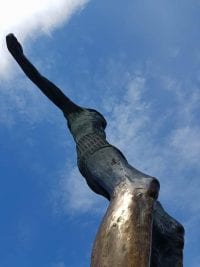 1. "Medjugorje will not be stopped"
"This [the Medjugorje] movement will not stop and should not be stopped because of the good fruit that grows out of it. It is one of the most alive places of prayer and conversion in Europe – and has a healthy spirituality." (1)
2. "Medjugorje is a light in a world going down in darkness"
"You can say to the whole world that there is a light with Medjugorje, and we need these spots of light in the world that is going down to darkness. So friends, be carriers of this joyful news." (2)
3. Official Status: Early Apparitions were "real"
"The devotion of Medjugorje is allowed. It's not prohibited and need not be done in secret." (3) The commission established by Pope Benedict XVI to study the alleged apparitions of Mary at Medjugorje, Bosnia-Herzegovina, voted overwhelmingly to recognize as real and supernatural the first seven appearances of Mary in 1981, and these findings have been submitted to Pope Francis. (3) "Specifically, I think it's possible to recognize the authenticity of the first [seven] apparitions as proposed by the Ruini commission," Hoser said. "Besides, it is difficult to get another verdict, because it's difficult to believe that six seers will lie for 36 years. What they say has been consistent. They are not mentally incompetent. A strong argument for the authenticity of the apparitions is their faithfulness to the doctrine of the Church." The commission established by Pope Benedict XVI to study the alleged apparitions of Mary at Medjugorje, Bosnia-Herzegovina, reportedly voted overwhelmingly to recognise as supernatural the first seven appearances of Mary in 1981. (4)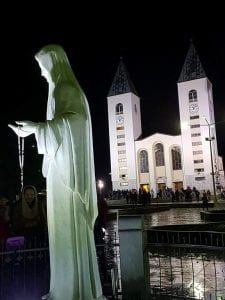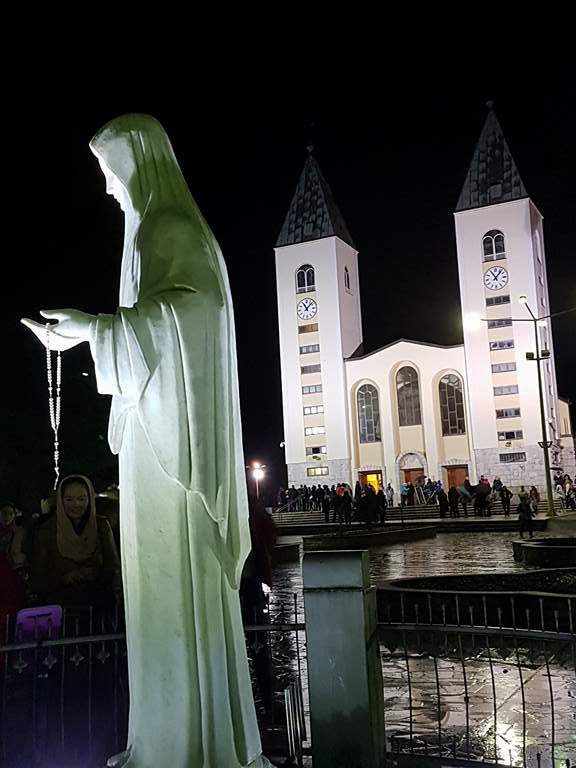 4. Other Marian Shrines
"Knowing several other sites of the apparitions of Our Lady in the world and pilgrim sites such as Fatima, Lourdes, Lisieux, and Czestochowa, I see the strong character of Medjugorje. It is expressed, among others, in the huge growth dynamics of this place and, at the same time, the extraordinary creativity of the works that are there. This is not in other places." (5)
5. Spirituality
"How can one describe the atmosphere of Medjugorje spirituality? With a few simple words: prayer, silence, focus, Eucharist, adoration, fasting, the Sacrament of Reconciliation. These are the strengths of this place. The people they talk to see the extraordinary atmosphere of concentration – and silence. All forms require silence. Adoration services are very well developed. Of course, there is a Marian devotion, but it is essentially Christlike. There are all the traditional devotions: the Way of the Cross, the Rosary, walking from Podbrdo, where the apparitions took place – to Kriżevac." (6)
6.  Mercy
"Another characteristic of Medjugorje is many works of mercy. In addition to the formation dimension, the next major development in Medjugorje is charity. Over the years, there was a great charismatic Franciscan, Father Slavko Barbaric. It [He] was the volcano of energy that made all the initiatives that exist today. After a dozen or so years of activity, he died suddenly on Križevac in 2000. He created, among other intitiatives, Mary's Village, composed of a whole colony of houses. There are biological or social orphans living in these homes, children with problems. These children also come from the village and the surrounding area."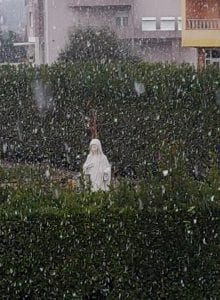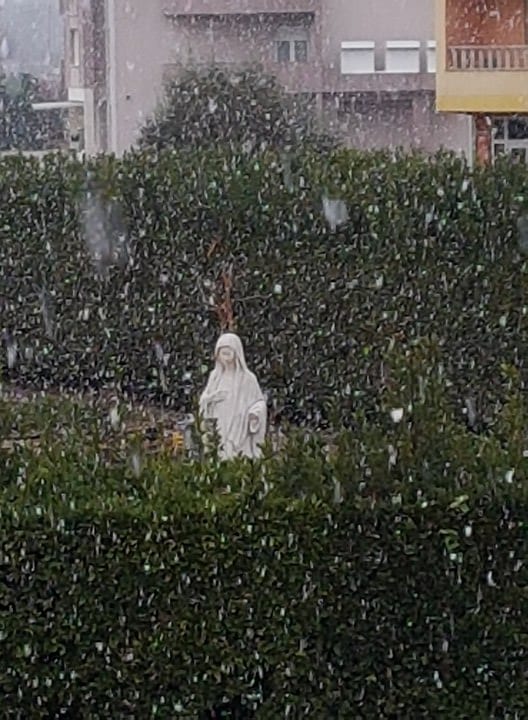 7.  The Holy See
"I can only say that the conclusions are positive. In fact, the Holy Father already, on the plane returning from Fatima, spoke about Medjugorje, and now sent Card. Simoni [Ernest Simoni Troshani] from Albania and asked him to preach a good word there. I think everything is going in the right direction. My mission was not to close Medjugorje, but to evaluate whether the pastoral ministry was proper, consistent with the doctrine and teaching of the Church, effective and well organized. I conclude that this is the case. On the pastoral side, my assessment is very positive. Thus, the ongoing pastoral activities, liturgical order, and conferences should continue." (5)
(1) Crux: Taking the Catholic Pulse
(2) Live Press conference of Archbishop Henryk Hoser
(3) Catholic Herald
(5) Religia Deon (Polish Newspaper)
(6) Croatian transcript of Live Press Conference with Archbishop Hoser