BLESSED EMMERICH'S END-TIME PROPHECY IS HAPPENING NOW – THE FORMAL SCHISM FROM ROME
Suddenly there is serious talk in Catholic media that a new "Great Schism" is beginning to metastasize due to reforms that Bishops in Germany are demanding the Vatican accept. 
The German Church is asking for the admission of married priests into the Roman Catholic Church. There are also requests to the Pope to allow Catholic priests to marry and remain in office. 
The German synodal process has approved a document with which, while expressing appreciation for the value of priestly celibacy, however, it is proposed to ask the Pope for its relaxation, or a rethinking of compulsory celibacy.
More specifically, the document emphasizes the value of celibacy as a lifestyle for priests but asks for the admission of married priests into the Roman Catholic Church by the Pope.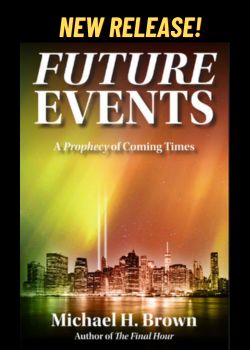 Pope Francis has been firm with his deeds and his words that reforming rules on Priestly celibacy would not occur during his pontificate 
Many Catholics around the world are scandalized by these out-of-control voices
Because of these radical demands by the German Bishops, it leads us to consider if the remarkable  prophecies of Catherine Emmerich's have now come true.
She said: "I saw once again that the Church of Peter was undermined by a plan drawn up by the secret sect, while the storms were damaging it. But I also saw that help would come when the afflictions reached their peak.
I saw the Blessed Virgin again ascend the Church and spread her mantle over it. I saw a Pope who was meek and at the same time very firm. I saw a great renewal and the Church that soared high in the sky."
These are the words of Blessed Catherine Emmerich who on 12 September 1820; the mystic also wrote and revealed the following:
" I saw a strange church that was being built against all rules. There were no angels to watch over the construction operations. In that church there was nothing that came from above.
THERE WERE ONLY DIVISIONS AND CHAOS. IT IS PROBABLY A CHURCH OF HUMAN CREATION, WHICH FOLLOWS THE LATEST FASHION, AS WELL AS THE NEW HETERODOX CHURCH OF ROME, WHICH SEEMS OF THE SAME TYPE… ". (SEPTEMBER 12, 1820)
These are the powerful words of prophecy from Blessed Catherine Emmerich and these words shake our Church today. Let us not  fall to the demands of the reformers that will push the Church into the world of modernism. Because this path leads to darkness, sin and slavery for the Church and for the faithful.