Today, Thursday 1 July 2021, precisely in the month entirely and especially dedicated to the Most Precious Blood of Christ, the Church in Malta joyfully and solemnly celebrates the feast of one of her dear sons throughout her amazing history, Blessed Nazju (Ignatius in English) Falzon (1813-1865).
Blessed Nazju was a man endowed with many intellectual talents. Like the wise servant of the Gospel he used this talent not for his own advantage, to swiftly climb the ladder of power, but for a much higher, dignified and holy cause: the Kingdom of God! The life of this Doctor of Civil and Canon Law amply shows that it is possible to be God's advocate by being catechist, confessor, evangelist, apostle of seamen, a brother of the poor and the marginalized and an ardent Apostle of the Passion of Our Lord and of the Blessed Virgin Mary. The humble Nazju Falzon passionately spread the devotions to the Stations of the Cross and the prayer of the Holy Rosary.
It was precisely on this day, July 1, that God blessed our apostolic Island of St Paul, the Island of Malta, by sending amongst us our dear brother Nazju. He was born in 1813 in our capital City of Valletta, precisely at 49 Strait Street. His parents were Giuseppe Francesco Falzon, a doctor of laws and Maria Teresa Debono, the daughter of a Judge.
How many graces God did in Nazju's life and in ours too throughout the 52 years he lived with us in this world! In fact, Blessed Nazju died on July 1, 1865.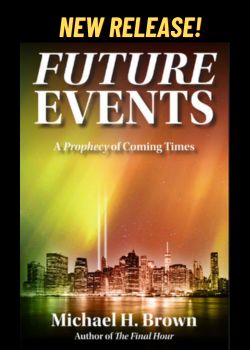 He was baptised on 2 July 1813 in the magnificent Dominican Church of Porto Salvo. His baptismal names were Rocco Angelo, Sebastiano Vincenzo and Nazio Rosario.
Blessed Nazju's family was rather numerous. To be with he had three brothers. Lo and behold all four boys became lawyers whereas two of the brothers embraced the ministerial Priesthood.   His brother Anthony became a lawyer and married, whereas his two brothers Kalcidon and Francis, were ordained God's ministers.
At the young age of 15 years Nazju was instituted a cleric thereby receiving three years later the Minor Orders from the hands of Bishop Publius M Sant OFM. Cap, at the Jesuit church in Valletta. Like St Francis, whom he followed as a Franciscan Tertiary, the humble Nazju, notwithstanding the Bishop's great ardent exhortation, deeply felt that he was  greatly unworthy to become a priest. However, at the age of 20 Nazju graduated from the University of Malta as a Doctor of Civil and Canon Law to fulfil his father's wish but also that he could heop the poor who needed his legal assistance, without charging them money for his service.
Considering that Malta of time when Nazju lived was plagued both by the plague and cholera as well as by poverty, his ministry became all the more important and needed. In fact, his love for the poor was simply phenomenal. Knowing the enermous hardships of his time Nazju collected the rentals from the land his family owned around the island and used the money to support the poor. He was even heavily criticized by his brothers since they feared that his boundless generosity would practically bankrupt his family.
Nazju wisely lived Christ's words on almsgiving. In Matthew 6 Jesus tells us: Beware of practicing your piety before men in order to be seen by them; for then you will have no reward from your Father who is in heaven. Thus, when you give alms, sound no trumpet before you, as the hypocrites do in the synagogues and in the streets, that they may be praised by men. Truly, I say to you, they have received their reward. But when you give alms, do not let your left hand know what your right hand is doing, so that your alms may be in secret; and your Father who sees in secret will reward you (Matt 6:1-4). His life story informs us that the humble and generous giver Nazju purposely hid his almsgiving from public attention. This he did to protect himself from the destructive sin of pride and self-righteousness. Notwithstanding his aristocratic family background he lived humbly with the poor as one of them.
Nazju Falzon lived a life of penance. He gave his back to all the world's riches and vanities and, instead, he chose to control his passions. In this he closely followed St Paul's advice which he gives us in his letter to the Galatians when he tells us: And those who belong to Christ Jesus have crucified the flesh with its passions and desires. If we live by the Spirit, let us also walk by the Spirit (Gal 5:24-25). Nazju was truly a holy man because he always asserted that he was a sinner and rightly gave honour to God for all the good He was doing in and through him. In simple words Nazju completely believed what St Paul tells us within the same letter to the Galatians: I have been crucified with Christ; it is no longer I who live, but Christ who lives in me; and the life I now live in the flesh I live by faith in the Son of God, who loved me and gave himself for me (Gal 2:20).
Nazju was a great catechist. As a matter of fact, he taught Christian Catechism to boys and girls in Valletta. Seen from this perspective we can easily conclude that he was surely a leading proponent in the field of cathecesis to the poor children of Valletta. When his family transferred to Birkirkara, their summer residence, which now resides at 284 St Julian's Road, he offerred himself to instruct Catechism to the children at St Helen's Basilica. How passionate he was to convey Christ's message of love to others!
Concomittant with catechetical teaching Blessed Nazju did sterling work with British servicemen. In fact, when the Crimean War was on and in Malta some 20,000 were getting ready to combat in this military conflict Nazju made himself available to teach them the Catholic faith as well as to pray with them. The number of those interested was so big that he had to transfer himself anew to Valletta, precisely at the Jesuit Church. Nazju's holy example earned the trust of these soldiers who would entrust to him their valuable belongings in case they might be killed or went missing on the battlefield to pass them to their loved ones. His biography says that he managed to convert some 656 Protestants, 4 Arabs and 2 Jews to the Catholic Faith.
In all this Blessed Nazju faithfully lived the role of the cathecist as beautifully outlined by the apostolic letter issued "motu proprio" by Pope Francis, Antiquum ministerium, thanks to which he instituted the ministry of Catechist on May 10, 2021, the liturgical memorial of St John of Avila, Priest and Doctor of the Church.
The role played by catechists is one specific form of service among others within the Christian community. Catechists are called first to be expert in the pastoral service of transmitting the faith as it develops through its different stages from the initial proclamation of the kerygma to the instruction that presents our new life in Christ and prepares for the sacraments of Christian initiation, and then to the ongoing formation that can allow each person to give an accounting of the hope within them (cf. 1 Pet 3:15). At the same time, every catechist must be a witness to the faith, a teacher and mystagogue, a companion and pedagogue, who teaches for the Church. Only through prayer, study, and direct participation in the life of the community can they grow in this identity and the integrity and responsibility that it entails (cf. Pontifical Council for the Promotion of the New Evangelization, Directory for Catechesis, 113) (no.6).
But from where did Blessed Nazju get his energy to labour so much for the Lord Jesus? First, the Eucharist.  Nazju both received the Eucharist physically and also spiritually. How many hours he spent praying before the Eucharist! He felt responsible to help others in order to receive the Eucharist. Hence, how many times he helped their family servant, Marianna Agius, in order that she could go to Church, take part in the Mass and then receive the Eucharist!
Other spiritual sources that great helped Blessed Nazju in his total commitment for Jesus were devotion to the Passion of Our Lord, the fifteen decades of the Holy Rosary together with the little office of Our Lady daily, and, finally, his great and ardent devotion for St Joseph. His life story informs us that he helped financially for the building of the actual beautiful Parish Church dedicated to St Joseph in Msida. He drew his last breath with the picture of St Joseph strongly clapsed in his hand. Other saints he loved were St Raphael, under whose guidance he put himself to help him teach and accompany the children and St Joseph Benedict Labre, who motivated him to love poverty.
Nazju Falzon died of a heart failure on 1 July 1865. Many say that he had announced beforehand the day of his departure from this world. His funeral was celebrated the subsequent day in Ta' Ġieżu Church in Valletta, where he was also buried in the family vault in the Chapel of the Immaculate Conception in the Church of the Franciscan Minors, Mary of Jesus in Valletta.
The Beatification miracle which earned him his much deserved beatification occurred in 1981 when a man who suffered from, had his health completely restored thanks to the intercession of Nazju Falzon. This very worthy son of Malta was beatified by Pope St Pope John Paul II on 9 May 2001, in Malta, during his jubilee pilgrimage to Syria, Greece and Malta. On the Floriana Granaries, St John Paul II said of Blessed Nazju:
"The Servant of God Ignatius Falzon also had a great passion for preaching the Gospel and teaching the Catholic faith.   He too, put his many talents and his intellectual training at the service of Catechetical work.   The Apostle Paul wrote that "each one must do as he has made up his mind, not reluctantly or under compulsion, for God loves a cheerful giver" (2 Cor 9:7).   Blessed Nazju was one who gave abundantly and cheerfully and people saw in him, not only boundless energy but also deep peace and joy.

He renounced the worldly success for which his background had prepared him, in order to serve the spiritual good of others, including the many British soldiers and sailors stationed in Malta at the time.   In his approach to them, few of whom were Catholic, he anticipated the ecumenical spirit of respect and dialogue, which is familiar to us today but which was not always prevalent at that time.

Ignatius Falzon drew his strength and inspiration from the Eucharist, prayer before the Tabernacle, devotion to Mary and the Rosary and imitation of Saint Joseph.   These are fountains of grace from which all Christians may drink.   Holiness and zeal for God's Kingdom flourish especially where parishes and communities encourage prayer and devotion to the Blessed Sacrament.   I urge you, therefore, to cherish your Maltese traditions of piety, purifying them where necessary and strengthening them with sound instruction and Catechesis.   There would be no better way of honoring the memory of Blessed Nazju Falzon.  Amen."
Lord, Our God, You, in your infinite kindness, choose from amongst your people, people like them to serve them and help them acquire and mantain the grace of peace and faith in you.
We thankyou for choosing among the people of Malta, the Blessed Ignatius Falzon who through his teaching and dedication was of great help to the Maltese and the Service people of his time.
May he, by his prayers be of comfort to us and to all those who turn to him for assistance. We pray that, if this is your will, he shall be counted among the hosts of Your Saints. Through Christ our Lord. Amen.
Fr Mario Attard OFM Cap