"Our Lady of Medjugorje saved me!" Fighter Pilot tells powerful story: "Behind enemy lines, someone existed that prayed and kept watch over my return home."
The story of Scott O'Grady, a NATO military war pilot. His plane was shot down in Bosnia in June 1995. He was rescued after an operation in which more than 40 planes and helicopters, 100 soldiers, had taken part in some of NATO's best military strategists.
After his return to the United States, he wrote a book about the events and horrors he experienced after the Bosnian Serbs shot down his F-16. Describing the suffering, hunger, thirst, cold and fear he suffered when he hid and waited for help in the Bosnian forest, in his book "Honorable return" he also speaks of an interesting detail that is the most significant of the whole recovery operation.
" By hiding for the third day and thinking how survival is first of all a spiritual test, I experienced something incredible and unrepeatable. Suddenly, motionless in my hiding place, I recalled the story of the mother of a friend of mine who, before the war broke out in Bosnia, had been in Medjugorje , a small place south of the country, where the apparition of the Madonna is witnessed. That afternoon I turned to the Madonna in prayer. I immediately felt his presence that became increasingly clear and tangible until I saw it. It is difficult to describe it with words. The vision passed through the strength of my sensations and that feeling was incredibly warm and full of joy and peace.There was someone who prayed and watched over my return home. That vision is the most important thing that happened to me in Bosnia. It gave me the courage to hold on in the most difficult moments. "
With his book, the American pilot made public the declaration he gave immediately after the recovery operation: "The Madonna of Medjugorje saved me! ". (Source medjugorje.altervista.org )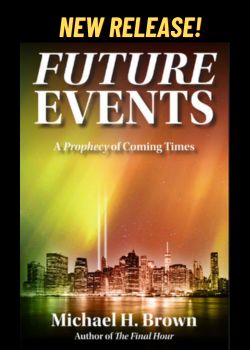 Papaboys editorial staff