Report: Pope Fires Cardinal Müller, Prefect of the Congregation for the Faith – Vocal and Influential Critic of Medjugorje
CORRISPONDENZA ROMANA and RORATE CÆLI have just learned that His Eminence Cardinal Gerhard Ludwig Müller, Prefect of the Congregation for the Faith since July 2, 2012, has been dismissed by Pope Francis on the exact expiry date of his five-year mandate.
Cardinal Müller is one of the cardinals who sought to interpret Amoris Laetitia along the lines of a hermeneutic of continuity with Church Tradition. This was enough to put him among the critics of the new course imposed by Pope Bergoglio.
NOTE: Please, be sure to mention Rorate Caeli in all references to this exclusive breaking news.
[English text by contributor Francesca Romana]
---
Comments by Cardinal Müller on Medjugorje: "Some Exaggerate the Importance of These Phenomena"
(Rome) "Some exaggerate the importance of these phenomena as if they were almost a dogma," said Cardinal Gerhard Müller, Prefect of the Congregation for the Congregation, who responded yesterday to the questions by the ANSA Press Agency on Medjugorje.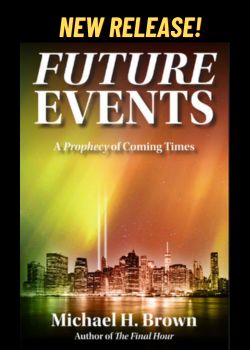 "Even if the Church has spoken out for events of this kind, no Catholic is obliged to go there or believe in it," Cardinal Müller continued.
Since 1981, The Mother of God, is said to appear for "six seers" in the Herzegovinian mountain village of Medjugorje. In the 1980s and 1990s, the bishops declared that they were unable to establish any "supernatural origin" of the phenomenon. Nevertheless, for more than 36 years, pilgrimages of pious and lukewarm Catholics, but also unbelievers and the curious  have been pilgrimaging  to the Balkan village. Recently, the Kinofilm Mary's Land by Juan Manuel Cotelo showed a cross-section of people who say that they have found faith or believed again in Medjugorje, and who have founded apostolic, missionary, or charitable works.
At the request of Pope Benedict XVI. 2010-2012 an international commission investigated the phenomenon. The final report was handed over to Pope Francis in 2014. In February, he appointed a special envoy for Medjugorje, who was to submit proposals for "pastoral solutions" to the Church. The mission of Bishop Henryk Hoser is to be completed in summer 2017.
On the question of whether a decision on Medjugorje should be expected soon, Cardinal Miiller said:
"It takes time. At this moment, it is more important to regulate pastoral care, confession … "
And further:
"The future of the Church does not depend on either Medjugorje or the recognized pilgrimage places such as Fatima or Lourdes: they are helpful, they can help to convey the message of the repentance of today's world."
Faith, however, is the one "laid down in daily life, in the family, at work, in the parish."
Responding to the "seers" of Medjugorje, the prefect of faith said:
"As for the role of the seers, I must say as a Catholic that we should concentrate on Jesus Christ. There may be some private revelations, but they do not replace the only revelation of God through Jesus Christ. "