Christmas Vigil at Sir Anthony Mamo Oncology Centre
Thursday 24 December 2020, has been a great blessing for me at the Oncology Centre. From its earliest hours, this special day of Christmas Vigil has been assiduously showing me that the Lord Jesus is truly the Immanuel, the God with us!  
And with us he has been all day long. To begin with, at 10.15 am, at the chapel of the Oncology Centre, we had the blessing of a baptism of a brother and a sister whose father is in critical condition at the same centre. I could not stop from thanking God with all my heart and soul for the magnificent way he cares for his children! The baptism of these two children brought a huge joy for all of us, particularly to their father who ardently awaited for this day to happen! Furthermore, even though the mother was not a Christian however she gladly accepted that her children be happily baptized and received in the Catholic Church. What made me most happy was that this person was so open to Christ and his message! At the end of the ceremony, this beautiful family, a social worker, the priest and his assistant, who are helping this family in need all got the miraculous medal to wear it! They really appreciated this gift the Lord made them on His birthday!
After this two-hour celebration of baptism then came the time of the Vigil Mass. Due to the condition of our patients as well as the present Covid-19 situation, we had to be extremely caring even in the way we find the right slot for the Mass during the day. Thus, as it was agreed a week before, at 3.30 pm we started the Vigil Mass at Ward 1. Afterwards Mass was celebrated at Ward 2.
Among the Christmas decorations which strike the eye at Ward 1 is certainly the statue of Baby Jesus. In fact, Jesus is put in his special manger which is a traditional Maltese fruit basket. The entire bodily and facial expression of this Baby Jesus, which is lovingly taken care of in Ward 1, makes me think of that tenderness which this specific statue of Baby Jesus powerfully exudes. And, in watching and being marvelled by his incredible tenderness spontaenously come into my mind and heart the words which Pope Francis said in his homily at Midnight Mass of December 24 2017: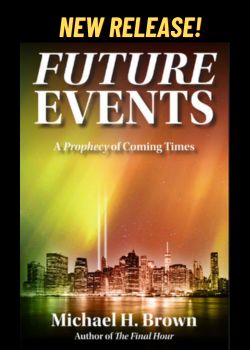 Moved by the joy of the gift, little Child of Bethlehem, we ask that your crying may shake us from our indifference and open our eyes to those who are suffering. May your tenderness awaken our sensitivity and recognize our call to see you in all those who arrive in our cities, in our histories, in our lives. May your revolutionary tenderness persuade us to feel our call to be agents of the hope and tenderness of our people.
Challenged and shaken from top to bottom by these strong words that went out from the lips of Pope Francis could not I be moved to go out from my straight jacket of trembling fear and not become, once again, that little loving child I once was? Could I not let God's sensitivity come into my heart in such a way as to start singing, once more, like a little child would certainly do when He meets Jesus? Does not the Bible tell me: Out of the mouth of babes and sucklings thou hast brought perfect praise' (Matt 21:16)?
Then, in a fraction of a second, came to me that beautiful hymn composed by the great St Alphonsus Mary Liguori, Tu scendi dalle stelle, in english You Come Down from the Stars, when the saint was in Nola in 1754. Since St Alphonsus was a Neapolitan bishop, Tu scendi dalle stelle's lyrics were originally written in Neapolitan dialect, Quanno nascette Ninno, that is When Baby (Jesus) was born. The song was later written again in standard Italian by Pope Blessed Pius IX. Here are the lyrics of this fabulous song:
You Come Down from the Stars
(English Translation)
You come down from the stars
Oh King of Heavens,
And you come in a cave
In the cold, in the frost.
And you come in a cave
In the cold, in the frost.
Oh my Divine Baby
I see you trembling here,
Oh Blessed God
Ah, how much it cost you,
Your loving me.
Ah, how much it cost you,
Your loving me.
For you, who are of all the world
The creator,
No robes and fire,
Oh my Lord,
No robes and fire,
Oh my Lord.
Dear chosen one, little infant,
This dire poverty,
Makes me love you more.
Since Love made you
Poor now.
Since Love made you
Poor now.
Upon chanting these beautiful words at the beginning of the Mass I felt Saint Anthony of Padua's words so real about Baby Jesus, who now was in my little fragile arms: O Father, in your Truth (that is to say, in your Son, humbled, needy and homeless) you have humbled me. He was humbled in the womb of the Virgin, needy in the manger of the sheep, and homeless on the wood of the Cross. Nothing so humbles the proud sinner as the humility of Jesus Christ's humanity.
And this was my prayer as I celebrated the Mass in this ward as well as in Ward 2: Lord, humble me, a proud sinner, as I am by your divine humility. This prayer helped me celebrate with joy the other Mass and kept working till 7.30 pm, non-stop until I had supper, prayed and went to rest for another busy day the following day. What kept me so joyfully on the night of Christmas Virgin was surely the subsequent poem called Lullaby of the Mother of God by the French poetess Marie Noël (1883-1967):
My God who sleeps as a fragile babe in my arms,
my Child so warm against my beating heart,
I adore Him in my hands, and gently rock Him, filled with awe
the Wonder, O God, that You gave me.
I had no son, O my God, …

But you, Almighty, gave Him to me.
A mouth, O my God, you had none,
to talk to the lost people of this world. …
O my Son, I have given You one.
A hand, O my God, You had none
to heal their poor, weary bodies by the touch of Your finger. …
O my Son, I have given You one.
Flesh, O my God, You had none,
to break with them their daily bread …
And that, O my Son, I have given to You as well.
With these words burning in my heart I turned to the Holy Family and whispered with that strong faith my dear Nanna, Manann (Anne Marie in Maltese), the mother of my mother passed on to me: JESUS, MARY, JOSEPH! And joyfully I slept for another busy day, Christmas Day, at Sir Anthony Mamo Oncology Centre …
Fr Mario Attard OFM Cap