Falling in Love with Our Lady – Practicing the Presence of Mary…"Invite Mary into a living relationship of friendship" – Fr. Daniel Maria Klimek T.O.R.
Fr. Daniel Maria answers the question, "how do I fall in love with Our Lady?" — explaining the practice of a spirituality known as the presence of Mary.
Father Daniel Maria Klimek, T.O.R., is a Franciscan friar and an Assistant Professor in the theology department at the Franciscan University of Steubenville. He is a member of the theological commission of the International Marian Association, and has taught as a Lecturer in the School of Franciscan Studies at St. Bonaventure University. He received his Ph.D. in spirituality with distinction from the Catholic University of America, and a Master of Divinity and a Master of Philosophy from the Catholic University of America, and a Master of Arts in Religion from Yale Divinity School. Father Daniel Maria is a recognized authority on Medjugorje, the subject of his dissertation. His book, Medjugorje and the Supernatural: Science, Mysticism, and Extraordinary Religious Experience, was published by Oxford University Press and has been nominated for the Distinguished Book Award for 2018 by the Society for the Scientific Study of Religion.
Originally from Chicago, Father Daniel Maria is bilingual, coming from a Polish-American family and having lived in Krakow, Poland, for a few years as a child before moving back to Chicago. His pursuit for a priestly vocation was inspired by Our Lady's intercession and by a deeper experience of the Holy Spirit after being baptized in the Spirit while in graduate school in Washington, D.C.
Father Daniel Maria's writings have appeared in Aleteia, the Federalist, the Huffington Post, Patheos, Church Pop, Mother of All Peoples, Mystic Post, Shalom Tidings magazine, MinistryValues, MedjugorjeToday, Spirit of Medjugorje, and Medjugorje.org. He has been featured on Radio Maria (USA), Radio Veritas, MaryTV, the documentary film Queen of Peace, and has spoken at the National Medjugorje Conference at the University of Notre Dame, and has presented academic papers at the University of Texas at Austin and at Yale Divinity School.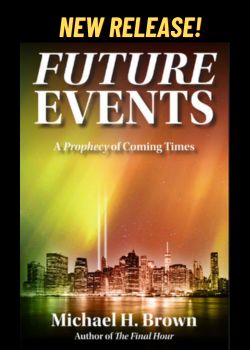 Father Daniel Maria's writings have been translated into Italian, Croatian, Polish, German, Spanish, Korean, and Indonesian. His scholarly articles have been published in Franciscan Connections: The Cord – A Spiritual Review, Glossolalia, and the Encyclopedia of Global Religion. Father Daniel Maria is a friar with the Franciscan Friars of the Third Order Regular of the Province of the Most Sacred Heart of Jesus.