Visionary Reveals: "When physical changes begin to take place on earth you will understand…these apparitions of Our Lady are a crossroads for humanity."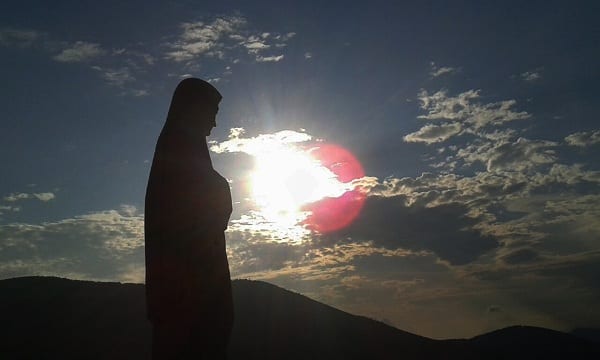 The visionary Ivan responds with the words of the Gospa: "When the physical changes take place in the world you will understand"During the celebration of the 30th anniversary of the apparitions of Medjugorje, the visionary Ivan takes stock of the situation and explains that we will have to be ready for the physical changes in the world.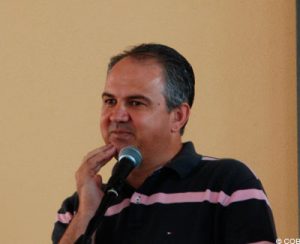 The speech of Ivan Dragicevic for the 30th anniversary of the apparitions is clearly focused on the message that Our Lady has shared with the world through the visionaries and wonders if in these 30 years something has really changed in the perception of the message from the world and if this change is enough to prepare us for the period of change announced by the Queen of Peace: "These apparitions of Our Lady are a crossroads for humanity, a new call, a new way, a new future for humanity. But how much are we aware of the messages? Are they coming to our heart? Do we live with them? ".
Ivan: "Our Lady continues to send messages to enable us to absorb them"
Responding to the curiosity of those present who are mainly linked to the exceptional duration of the apparitions and messages, Ivan explains that the frequency of these messages has been thinned out in time because initially there was the need to make the world absorb what the Madonna had from to communicate: "For some years we received the message every Thursday and then once a month. Why? Our Lady was giving us more time to understand each message ", then on the reason of the daily appearances to him and to the other visionaries:" When the physical changes will occur in the world you will understand why it came every day ".
The last sentence of Ivan seems to be linked to the 10 secrets given to the visionaries and to that visible sign mentioned in the past, but Ivan shifts his attention from the secrets, explaining that he refers to something else. Returning to the meaning of the messages of Our Lady, the visionary explains that it is essentially a call to the individual faithful and families to take responsibility for living a life according to the message transmitted in the Gospels, or what the Church and Christ before it had already said , but that today is no longer heard: "We know it from the Church, but we do not live it. Our Lady invites us to be responsible ".
"

D

ear children, Your pure and sincere love draws my motherly heart. Your faith and trust in the Heavenly Father are fragrant roses which you offer to me—the most beautiful bouquets of roses which consist of your prayers, acts of mercy and of love. Apostles of my love, you who sincerely and with a pure heart strive to follow my Son, you who sincerely love Him, you help; you be an example to those who have not yet come to know the love of my Son—but, my children, not only with words but also with acts and pure feelings through which you glorify the Heavenly Father. Apostles of my love, it is a time of vigilance, and of you I am asking for love, that you not judge—anyone. Because the Heavenly Father will judge everyone. I am asking that you love, that you convey the truth; because truth is old, it is not new, it is eternal, it is truth. It testifies to God's eternity. Bring the light of my Son and keep breaking the darkness which all the more wants to seize you. Do not be afraid. Through the grace and the love of my Son, I am with you. Thank you. 

"