Hidden Video Revealed .. Fatima Seer In Her Own Words.. Russia Consecration Done – Third Secret Fully Revealed
Copyrighted Excerpts from the Documentary on the 1992 and 1993 Interviews with Fatima Seer Sister Lucia.
The Fatima Message and Prophecy explained with the interpretation of the Consecration and Conversion of Russia and the Triumph of the Immaculate Heart of Mary explained by Sister Lucia herself.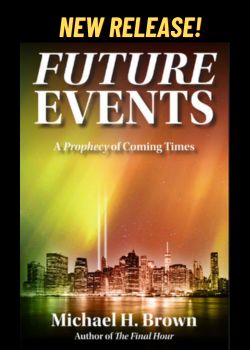 100 Years ago, Our Lady showed the three Seers at Fatima, Portugal, the Vision of Hell…
It included a Prophetic tableaux of a Secret divided into three parts…
Since then, the Message and Prophecies of Fatima have been the subject of heated debates and controversies…
Countless misinterpretations have been spread by so-called Fatima experts and Fatima Conspiracy Theorists…
But what was Sister Lucia's personal opinion regarding the Third Secret, the Consecration and Conversion of Russia and the Triumph of the Immaculate Heart of Mary?
On October 11th, 1992 and exactly one year later in 1993, during two interviews with two Cardinals, Sister Lucia clarified all of these matters…
When news of the first interview was disclosed many Fatima Conspiracy Theorists tried to silence it, labelling the interview a hoax, the interpreter a liar and the Seer an imposter…
Then in 1998…
The copyrighted Minutes were published and excerpts from the video of the 1993 interview aired with Sister Lucia's permission on all major European Media and TV Channels…
There was no doubt that it was the Fatima Seer and that these were her words and opinions freely expressed…
After viewing the video, top forensic experts World-wide like Dr. Frederick Zugibe who met th Seer had no doubt in declaring this was Sister Lucia…
Now, for the purpose of Public Clarification, the English language documentary on the Interviews will made available…
---
Short Clip from BBC of Medjugorje's Russia Prophecy

---
*Since you're here …
… we have a small favor to ask. More people are reading Mystic Post than ever but advertising revenues across the media are falling fast. And
unlike many news organisations, we haven't put up a paywall – we want to keep our journalism as open as we can

. So you can see why we need to ask for your help. Mystic Post's independent journalism takes a lot of time, money and hard work to produce. But we do it because we believe our perspective matters – because it might well be your perspective, too.
High quality journalism is essential intellectual nourishment. The generosity of providing such a service without a paywall deserves recognition and supportGiacomo P, Italy
I've been enjoying Mystic Posts for several years now. Today, when so much seems to be going wrong in the world, Mystic Post is working hard to provide truthful Catholic news. I want to support that Robb R. UK
I appreciate there not being a paywall: it is more democratic for the media to be available for all and not a commodity to be purchased by a few. I'm happy to make a contribution so others with less means still have access to information. Annonymous Donator
If everyone who reads our reporting, who likes it, helps to support it, our future would be much more secure.
Thank you
$1.00 $10,00 $25.00 $1,000 – Any contribution makes a big difference.
With a $25.00 donation receive a free miraculous medal. We can really use it – THANKS!