Pope Francis's "AUTHORITATIVE INTERPRETER" is also World's Greatest Voice for Medjugorje. The Holy Place of Peace Will Be Protected.
The 'spiritual son' of Pope Emeritus Benedict XVI is emerging as a unifying figure in the Roman Catholic Church.
Vatican watchers have called Cardinal Schönborn the "spiritual son" of Benedict xvi and indicated he has a realistic chance of becoming the next pope. As a member of the noble family of Schönborn-Buchheim-Wolfstahl, he has deep connections to the aristocracy of the Austro-Hungarian Empire. From 1885 to 1899, his great-great-uncle served as archbishop of Prague during the reign of Emperor Franz Joseph i. In 2011, Schönborn conducted the funeral service of Franz Joseph's great-grandnephew, Archduke Otto von Habsburg.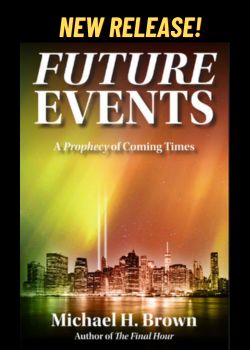 Cardinal Schönborn currently serves as archbishop of Vienna.
Perhaps the most noteworthy fact about Count von Schönborn, however, is that he is a potential bridge-builder between progressive and conservative cardinals. He was originally a student of Joseph Ratzinger (later Pope Benedict xvi) at the University of Regensberg, and he co-edited the landmark Catechism of the Catholic Church commissioned by Pope John Paul ii. This gives him a certain level of credibility among conservative Catholics. Since the election of Pope Francis, Schönborn has become a leading defender of the moderate-to-progressive position regarding divorce and remarriage. In fact, Pope Francis has declared him to be the "authoritative interpreter" of Amoris Laetitia.
Schönborn insists that there is no discrepancy between the writings of Pope John Paul ii, Pope Benedict xvi and Pope Francis. Rather, he says, they form a single overarching work.
"I would say it's a kind of triptychon," he told journalists John Allen Jr. and Ines San Martin in an interview published in Crux magazine on June 2. "John Paul and Benedict in their pontificates had to secure the basics of Catholic teaching, which were seriously menaced. Pope Francis, as a deeply rooted Jesuit, brings this awareness of where people stand, where they are, how their lives are, and where they have to be led, patiently and with attention."
---
Top Cardinal says "Yes" to Medjugorje
By Stephen Ryan Author of best selling novel The Madonna Files
Are there really any words to describe what Cardinal Schonborn, the Archbishop of Vienna, has  been doing in Europe over the past few years?
To fully understand Cardinal Schonborn's incomparable pursuit regarding his belief in the true presence of the Blessed Mother here on earth,  it first must be understood that Cardinal Schonborn is a giant figure in the Catholic Church.
He was at the top of the list of contenders to be the next Pope according to most reputable Catholic pundits. Cardinal Schonborn is a former student and close friend of Pope Emeritus Benedict XVI.  He serves as a member of the Congregation for the Doctrine of the Faith.  Earlier this year he was appointed as the first member of the newly created Pontifical Council for the Promotion of the New Evangelization. The young Cardinal is also the  Editorial Director of the Catholic Catechism – the official rule book of the Catholic Church.
Cardinal Schonborn's gravitas and impeccable Catholic credentials speak for themselves, and so within this context, we find it extraordinary that he has been proclaiming, from the rooftops, or more accurately, from inside the great St. Stephen's Cathedral in Vienna, Austria,  that the Blessed Mother is now appearing on earth in an unprecedented fashion to six "Visionaries" and he is urging the Catholic faithful to pay close attention.
The Austrian Archbishop, by his actions over the past few years, unequivocally lends support to claims that the Blessed Virgin Mary is revealing Herself to the world and that her presence on earth is for the clear purpose of demonstrating that God truly exists.  Cardinal Schonborrn also insists  that the Blessed Mother is bringing important messa
ges of peace for a world that has little peace. Her messages of peace are accompanied by an urgent and incessant plea for all of humanity to reconcile with God.
Last November, in an extraordinary event in Vienna, Austria, Cardinal Schonborn celebrated Mass with a woman who claims to see and speak to the Blessed Virgin Mary. Her name is Marija Pavlovic-Lunetti. Marija is one of six visionaries who say they see the Virgin Mary and these six people are at that center of a mysterious phenomenon known the world over as "Medjugorje".
Marija was in Austria at the invitation of Cardinal Schonborn not only to attend Mass,  but to have her  apparition inside St. Stephen's Cathedral with the Cardinal there to witness the experience as well. Marija's  apparition lasted about eight minutes and afterwords Cardinal Schonborn celebrated Mass mentioning Medjugorje in his homily.
The entire apparition and Mass were shown locally on TV and broadcast throughout the world over the internet. To see the Editorial Director of the Catholic Catechism and close friend of the Pope on live television sitting patiently and reverentially in the grand setting of St. Stephen's Cathedral as the visionary falls into ecstasy and visits the Blessed Mother who arrives quite literally from the afterlife is something special to behold. Watch it here:
But many are asking why would Cardinal Schonborn provide such a high profile platform to a supernatural phenomenon when the Catholic Church has yet to give its official approval?   Why the invitation? After all, the Vatican, after years of study is set to determine the authenticity of Medjugorje.
By his actions, is it possible Cardinal Schonboen is front-running the Vatican Commission on Medjugorje. Does Cardinal Schonborn, a key member of the Pontifical Council for the Promotion of the New Evangelisation, sense a special urgency? What are his motivations? Does he sense time is running out? Is it possible he understands the consequences for the world if the messages of the Virgin Mary are not heard and are not heeded.
---
Since you're here …
… we have a small favor to ask. More people are reading Mystic Post than ever but advertising revenues across the media are falling fast. And
unlike many news organisations, we haven't put up a paywall – we want to keep our journalism as open as we can

. So you can see why we need to ask for your help. Mystic Post's independent journalism takes a lot of time, money and hard work to produce. But we do it because we believe our perspective matters – because it might well be your perspective, too.
High quality journalism is essential intellectual nourishment. The generosity of providing such a service without a paywall deserves recognition and supportGiacomo P, Italy
I've been enjoying Mystic Posts for several years now. Today, when so much seems to be going wrong in the world, Mystic Post is working hard to provide truthful Catholic news. I want to support that Robb R. UK
I appreciate there not being a paywall: it is more democratic for the media to be available for all and not a commodity to be purchased by a few. I'm happy to make a contribution so others with less means still have access to information. Annonymous Donator
If everyone who reads our reporting, who likes it, helps to support it, our future would be much more secure.
Thank you
$1.00 $10,00 $25.00 $1,000 – Any contribution makes a big difference.
With a $25.00 donation receive a free miraculous medal. We can really use it – THANKS!