Jim Cavielzel in Recent Appearance to Promote New Movie at Franciscan University for EWTN Says "Without Medjugorje, there would be no movie "Passion of the Christ."
Grateful to meet Jim Caviezel at his recent appearance at Franciscan University for EWTN. My favorite part of the evening, when Jim spoke about how much Our Lady has meant for his spiritual journey, giving him the strength to play Jesus. "Without Medjugorje," he said, "there would be no Passion of the Christ." BR. DANIEL MARIA KLIMEK, T.O.R.
Br. Daniel has been a great friend of Medjugorje for many years. Check out his blog here:
---
Jim Caviezel talks about his spiritual preparation for 'Paul, Apostle of Christ'
John Burger | Mar 23, 2018
When this reporter introduced himself at the beginning of a telephone interview with Jim Caviezel, the actor noted, "You and I have the names of James and John, the controversial apostles that wanted to be at Jesus' right and left hand side."
Before the first question could be posed, Caviezel, who portrayed Jesus in Mel Gibson's epic The Passion of the Christ, launched into a homily-like reflection: "And Jesus says, 'Can you drink from the cup that I will drink from?' and they said, 'Yes, we will.' And he said, 'Then you will.'"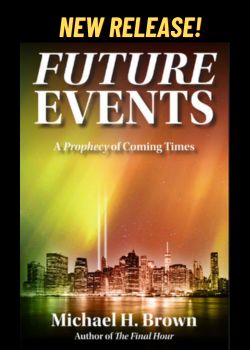 He had been thinking about that Gospel passage when he was in Malta last September, filming Paul, Apostle of Christ, the new Sony Affirm film in which he portrays St. Luke. James Faulkner, who has starred in Downton Abbey and Game of Thrones, takes the role of St. Paul.
"Our Lord had already died for [Paul and Luke], and yet they were willing to do quite extraordinary, unthinkable things in order to get the Gospel message out, especially the writings of Paul," Caviezel said. "Even though our Lord had died for them, they were willing to die for him."
That spirit is not what comes immediately to mind when one thinks of today's Church: too many Christians believe that no sacrifice is necessary on their part, Caviezel said, because Jesus already made the ultimate sacrifice.
"That's not what happened with the saints," he said. In the face of the brutal Roman emperor Nero, Sts. Paul and Luke took great chances to spread the Gospel. Paul paid for it with his life. Luke risked capture by sneaking into Rome to chronicle Paul's story, at least according to the film's interpretation of what we know of the Physician-Evangelist.
As he was going through the script, Caviezel was was "just amazed" pondering "the stakes of what happened, what they were willing to give—their own lives. They loved our Lord that much that they were willing to give it to get the story out. And we have a moral obligation to get this story out to the world."
Caviezel and Faulkner have done their part in that effort, and so has a team that includes writer-director Andrew Hyatt and producer Terence "T.J." Berden of ODB Films. How much of the world the story reaches will be gauged, in part, when the movie opens nationally this weekend. Caviezel is confident that it will do well.
"I know it will be phenomenal, just based on the scenes we've already shot," he said in December. "Doing this for 30 years, it's rare that you get that many scenes that are that good."
It also has a message that the world desperately needs right now, he said: forgiveness at all costs.
"You want supernatural? Forgive somebody," Caviezel said. "Try doing that. Forget about being the strongest man. Think about forgiving somebody."
But forgiveness does not imply weakness or the acceptance of evil, he said, but "meeting evil face to face with love."
Caviezel confided that his preparation for Paul, Apostle of Christ and his portrayal of St. Luke were informed and supported by his own life of faith. "I go through the script consistently and then I compare that to the Acts of the Apostles, readings of Paul, getting my head immersed in that world," he said. "Then of course the Mass daily, Rosary daily, and confession. The sacrament, all the way down from Jesus to Peter, you know, Paul and, you know, I was just able to just do that and able to get into the zone."
He confirmed in a subsequent conversation that he was talking about a connection that Christians today have with Christ and his apostles, through the apostolic tradition: Christ made his apostles bishops, and they in turned ordained priests and bishops, and so on, down to the present day.
Caviezel also spoke about how his understanding of the script was aided by the daily readings at Mass and seeing how Old Testament readings, the letters of St. Paul, and the Gospels intertwine.
"The Mass is real pertinent to my performance because the Eucharist is the flesh and blood of Christ, not bread," he said. "So when the priest breaks his body, he dies. He's the sacrificial lamb. He dies right there for you. When I take that, my body consumes it, and it goes into my DNA. Christ is literally in my DNA and in my soul. The more I go to Mass, the more he's inside of me, the more he requires me to change."
That in turn raises the question for him: "Why did Luke change? He's wealthy, he's a physician. He's a Greek. He doesn't know anything about the faith. He doesn't need to change. He's got all of the things that a man needs."
St. Luke was one of the Four Evangelists, but he was not one of the Twelve Apostles. At one point in the film he tells Paul: "I never saw Christ in person, but when I saw you speak, I saw him in you."
Christ is demanding change of those who would follow him. "Jesus was saying 'If you want to be my apostle, this is what you have to give up,'" Caviezel stated. "For some of us it's our names," as with St. Paul, whose name originally was Saul. "For some of us it's our lifestyle. For some of us, it's going to be giving up our lives."
Luke's ability to see Christ in St. Paul had particular meaning to Caviezel. It was the challenge he had in 2004, when Mel Gibson asked him to play Jesus in The Passion of the Christ.
"In my life, the people who were Christ to me became Christ on the screen," he said. "I don't know how he moves, walks, talks. But I've seen him. I saw him in many people in my life."
And that's not over, neither professionally nor, one assumes, personally. As he was doing press interviews for Paul, Apostle of Christ, news leaked that Caviezel will reprise the role of Jesus for Gibson's planned film on the Resurrection.
Asked how his work on the Paul film prepared him for Gibson's new movie, he declined to say much.
"That's a whole 'nother kind of filmmaker there," he said in February. "That has its own thing that is, that thing is ominous. It's coming. I'm going into a storm but not without Jesus, my rudder."