MEDJUGORJE EXPERT WAYNE WEIBLE REPORTS THAT CROSS APPEARED IN THE SKY AT MEDJUGORJE ON SEPTEMBER 13, 2017. Wayne Now needs your prayers
[wpdevart_like_box profile_id="ministryvalues" connections="show" width="300″ height="150″ header="small" cover_photo="show" locale="en_US"]
This photograph was taken on Wednesday, September 13th in Medjugorje. Many pilgrims reported seeing the cross in the sky and took similar photographs to this one. The cross appeared between the Hill of Apparitions and Cross Mountain and stayed for some time.
---
HEALTH UPDATE from Milanka Lachman: 

Our dear friend Wayne Weible had a major setback and is back in the ICU and I humbly ask you to pray for him, for his wife Judith and his family. To Our Lady I entrust hopes and consolations, all Wayne's trials and miseries, may all actions be disposed according to His will. Amen.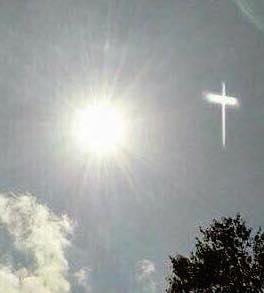 ---