Medjugorje: The choice of June 25 is the day to celebrate Mary's anniversary is due to a specific reason – You will be surprised.
The first apparition of the Queen of Peace took place on June 24, 1981 but the anniversary is celebrated on June 25. 

To establish it is the Madonna herself. 

Many have wondered the reason for her will and have expressed themselves on the subject by making various assumption.
Medjugorje: the choice of 25 is due to a specific reason
Among these, the one that occurs most frequently,
connects the choice of Our Lady to the fact that the  six visionaries had definitively been composed on the second day of the apparitions, therefore on June 25, 1981. But this is not the real reason, it was Herself to clarify the reason for this date. And the Vatican journalist Saverio Gaeta reports it in a detailed way in his book "The last prophecy".
"As Monsignor Laurentin pointed out, 'Our Lady will ask them later to celebrate the anniversary of the first apparition not on the 24th, day of fear, uncertainty and confusion, but this second day'". Our Lady made the request during the apparition of February 2, 1982, in response to a specific question from the visionaries: " 
When should the feast of the Queen of Peace be celebrated? 
". "The parish chronicles of the time accurately report His words:" I wish it was celebrated on June 25th ".
The delicacy and humility of the Madonna
Reading the textual words of the Queen of Peace, we notice her unmistakable style that does not impose but proposes, invites but does not oblige, and she does it with great humility. 
Our Lady does not say "I want" but "I would like",
 always respecting the freedom of her children. Just as God does who, while loving us with an infinite love of the Father, always respects our free will. In this case, you indicate to those who ask him, the date on which to celebrate the anniversary of his coming to Medjugorje.
And then Our Lady explains why: "The faithful came to the hill for the first time that day".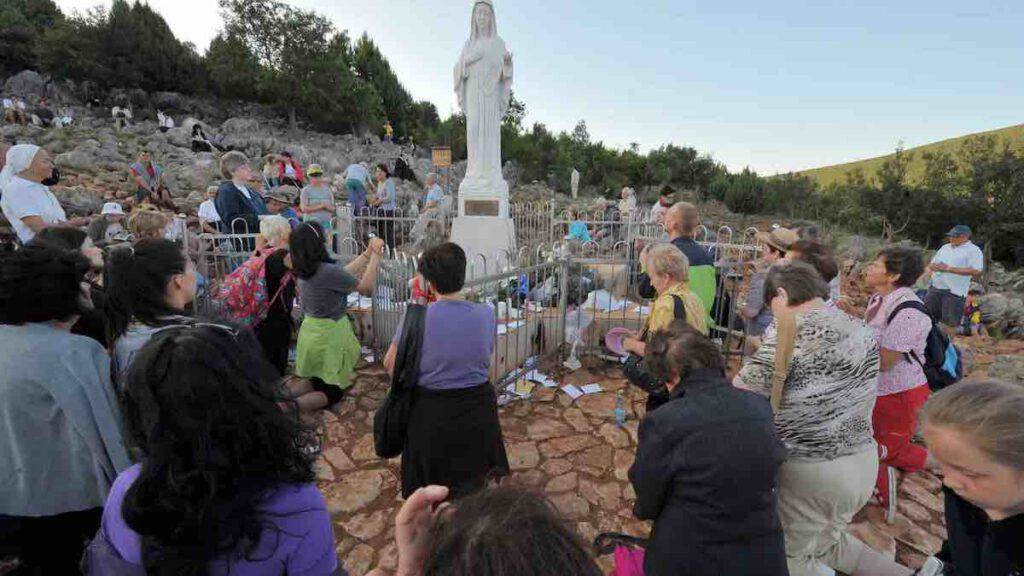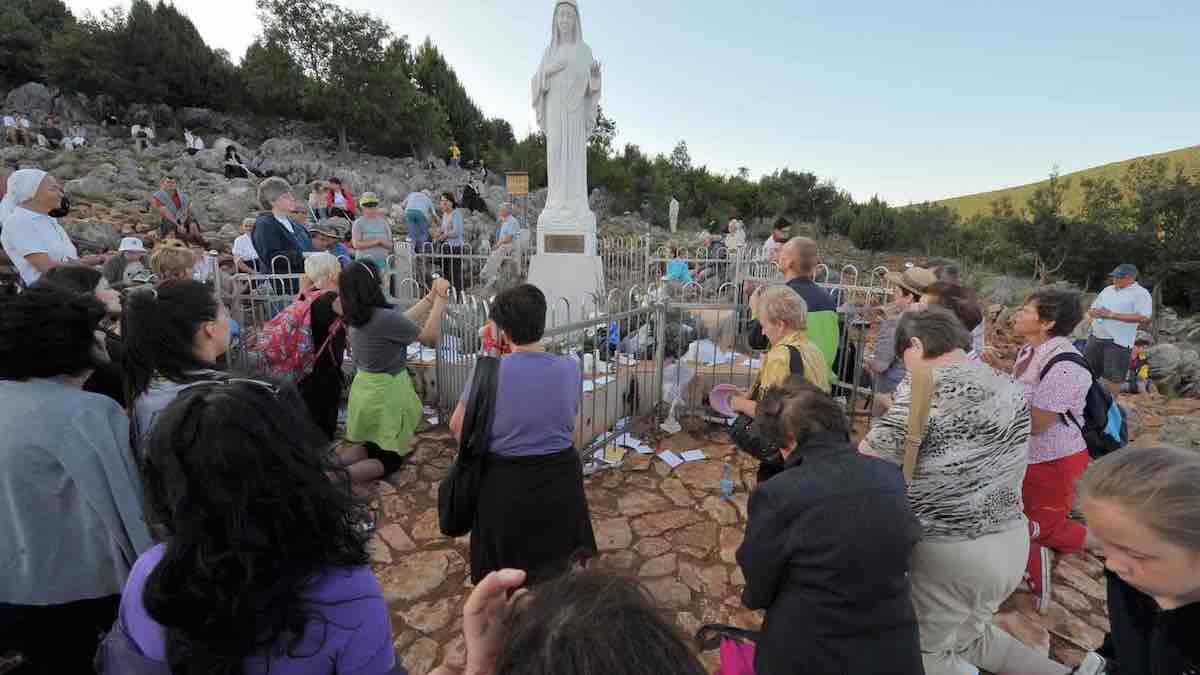 So the event that is important and is a reason for celebration is not the simultaneous and definitive presence of all six visionaries on Podbrdo: Ivanka, Mirjana, Vicka, Marija, Ivan and Jakov, 
but rushing to the place of the apparition of many faithful
 convinced of His coming to Medjugorje.
Simona Amabene