Vicka: Most People Don't Realize The Devil Sends People Into Their Lives | Here is the right way to pray to protect yourself.
On September 4, 1986 Our Lady warned how Satan seduces the faithful in simple things and in everyday life. She warns us that people influenced by Satan are sent into our lives.
She says:
"

D

ear children! Today again I am calling you to prayer and fasting. You know, dear children, that with your help I am able to accomplish everything and force

Satan

not to be seducing to evil and to remove himself from this place. Dear children,

Satan

is lurking for each individual. Especially in everyday affairs he wants to spread confusion among each one of you. Therefore, dear children, my call to you is that your day would be only prayer and complete surrender to God. Thank you for having responded to my call.

"
These are important words to understand in a world turning from God. There are many people around the world who allow themselves to be influenced negatively and we have closed our eyes to one of the most challenging issues that Catholics face today and that is societal influences. This is a serious issue today, particularly among young people, and Our Lady has spoken of this directly.
She says: "Satan's plan over this world is to further us from God every day. He puts himself in the place of God and is destroying everything that is beautiful and good in the souls of each of you. Therefore, little children, arm yourselves with prayer and fasting."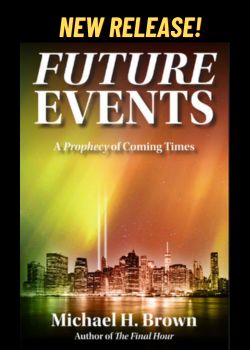 Because of the devil's seductive and cunning ways he will send people into our lives that seek to destroy the holiness of our souls. In this modern world, too many victims never realize people in their lives are sent by the evil one.
In the following interview Vicka responds to Fr. Livio during a program on Radio Maria about this difficulty. Readers will be able to see in Vicka an authentic witness of this time of grace, but also in this time of trial. Vicka
Fr. Livio: Vicka, many people seek you out, including people who don't believe but would like to. What do you tell them ?
Vicka: We believers should be more aware of how immense the gift of faith is, and feel the need to dedicate time every day to prayer and be good examples for others. The excuses offered by non-believers who think that God should intervene directly are not valid. It takes personal commitment by each person to obtain God's grace, and God who is Father full of mercy will not fail to answer us.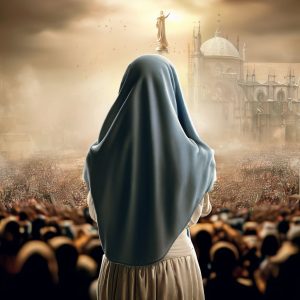 God is infinite love. We have to do all that we can to obtain His intervention. So, besides praying, we should make an effort to know the revealed Truth and keep away from evil. Unfortunately Satan is a tireless seducer: he hides evil beneath a good appearance; he tempts people, these days especially the young people and weak families, making them prefer fleeting joys, which lead inexorably to tragic unhappiness, thereby inducing them to renounce the immense joy which God grants straight away to those who resist temptation and live their Christian lives in an orderly and honest manner.
Vicka says life is not always easy and that we will inevitably encounter difficulties and suffering. Vicka says many of us pray the wrong way to alleviate these pains.. SHe says rather asking God to take away the difficulty she says Our lady asks us to accept these "crosses" becasue there is great value in them.
She says: "At times of suffering, let's thank Jesus for this gift and also tell Him, 'If you have another gift for me, I am ready. But right now I am begging for Your strength, in order to have the courage to carry my cross and go forward with you Lord! I remember how the Blessed Mother spoke to me about suffering when she said: 'If you knew the great value of suffering!' This is really a very great thing! And then it all depends on us, afterwards, to be ready for this or not.
It all depends on our Yes to Jesus. It takes our whole life to learn this and go forward. "