Nennolina: the little great saint
There will be saints among the children! said Pope St Pius X when he gave the children the opportunity to receive holy communion. His words proved prophetic. The holy life of Antonella Meo, affectionately known as Nennolina, is such a case.
Antonella Meo was born on December 15, 1930. She was the second daughter of Michele and Maria Meo, an upper middle class household in Rome. Her older sister's name was Margherita. Nennolina attended Catholic schools. Her active and charismatic behavior gave her a leading role in playing with her playmates, even after she fell ill. Her outstanding kindness, charm, humor and joy distinguished her among other girls at school.
Nennolina was sadly diagnosed with osteosarcoma at the tender age of five following her fall and injured her knee. Unfortunately the injury did not heal. Furthermore, when Nennolina's leg had to be amputated she heroically faced that terrible affliction cheerfully. After receiving an artificial leg she kept playing with the other people. A number of theologians have called Nennolina a mystic rightly because this six-year-old wrote some extraordinary letters to Jesus. For instance, in one of her letters she wrote: Dear baby Jesus, you are holy, you are good. Help me, grant me your grace and give me back my leg. If you don't want to, then may your will be done.
Initially she began to dictate letters to her mothers. However, later on Nennolina composed herself letters and left them, one by one, at the foot of her Crucifix. In one of her letters Nennolina wrote: Dear Jesus, I love you very much. I want to abandon myself in your hands […] I want to abandon myself in your arms. Do with me what you want. […] Help me with your grace. You help me, since without your grace, I can do nothing. From her pen or from her direct dictating some 100 letters came to light, all dedicated to Jesus or the Mary. In the majority of them, Nennolina describe holy visions. As Mass finished people would see her approach the tabernacle and say to Jesus: Jesus, come and play with me!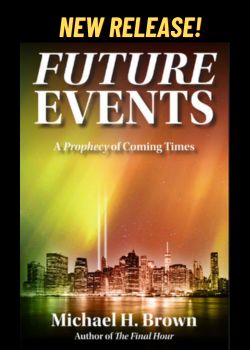 This great humble and special girl regarded the loss of her leg as a golden opportunity for her to offer this sacrfice to Jesus on behalf of the conversion of sinners. When they amputated her leg she related to her father: I am very happy that Jesus gave me this problem so that I may be his dearest one. In another instance, Nennolina also observed to her father: Daddy, the pain is like fabric, the stronger it is, the more value it has. The religious sister who was near her at the hospital said overwhelmingly: If I had not heard this with my own ears, I would not have believed it.
To her spiritual guide Nennolina said: For an instant I lie down on my wound, so as to offer more pain to Jesus. Moreover, to her mother she boldly said: When you feel pain, you have to keep quiet and offer it to Jesus for a sinner. Jesus suffered so much for us, but He hadn't committed any sin: He was God. How could we complain, we who are sinners and always offend him? In the night of Christmas of 1936, Nennolina received her First Holy Communion with great fervor whereas a few months later she also received the Sacrament of Confirmation. She received the Sacrament of the Anointing of the Sick in June 1937.
Nennolina kept insisting on writing her last letter to Jesus just few days before she died. Notwithstanding the vomiting she had to be subjected to this heroine of Jesus prayed to Him to take care of everyone she tenderly loved and told him to give her the strength she needed to face all this painful ordeal. This great little girl concluded her letter with the words:  Your little girl sends you a lot of kisses. Nennolina also detailed the time of her death to her mother. In a few hours, I will die, but I will not suffer anymore, and you shouldn't cry. I should have lived a few days longer, but Saint Theresa of the Child Jesus said, "it's enough!" Following her death, on 3 July 1937, her mother saw her dear Antonietta in the heavenly glory.
Antonietta Meo's case was referred to the Congregation for the Promulgation of Saints in May 1972. Pope Benedict XVI approved a decree on December 17, 2007, precisely seventy years after her death. In it he praised the girl's "heroic virtues," thereby giving approval for the process to start so as to declare her a saint. Now Nennolina is duly called by the Church a "Venerable Servant of God."
In his audience to the boys and girls of Catholic Action of December 20, 2007, Pope Pope Benedict XVI said about Nennolina:
"I am pleased that you just mentioned Antonia Meo, a little girl known as "Nennolina". Exactly three days ago, I decreed the recognition of her heroic virtues and I hope that her cause of beatification will soon be successfully concluded. What a shining example this little peer of yours left us! In her very short life – only six and a half years – Nennolina, a Roman child, showed special faith, hope and charity, and likewise the other Christian virtues. Although she was a frail little girl, she managed to give a strong and vigorous Gospel witness and left a deep mark on the diocesan Community of Rome. Nennolina belonged to Catholic Action: today, she would certainly have been enrolled in ACR! Therefore, you can consider her a friend of yours, a model to inspire you. Her life, so simple and at the same time so important, shows that holiness is for all ages: for children and for young people, for adults and for the elderly. Every season of our life can be a good time for deciding to love Jesus seriously and to follow him faithfully. In just a few years, Nennolina reached the peak of Christian perfection that we are all called to scale; she sped down the "highway" that leads to Jesus. Indeed, as you yourselves said, Jesus is the true "road" that leads us to the Father and to his and our definitive home, which is Paradise. You know that Antonia now lives in God and is close to you from Heaven: you feel her present among you, in your groups. Learn to know her and follow her example".
The process needs two approved miracles for Nennolina's beatification and canonization. Happily, one miracle has already been attributed to Antonietta. This was the case of a woman in Indiana, in the US, who said that she was healed of Hepatitis C after praying to Antonietta.
Nowadays a shrine with relics of Nennolina's life is in the Basilica Santa Croce, in Gerusalemme in Rome. This is the church where Nennolina was baptized and spent much of her time in prayer. Presently, Antonietta's body is inside the church since 1999.
In one of her letters Nennolina wrote: Dear Jesus, I love you so much, dear Jesus, I want to abandon myself in your hands….help me with your grace, help me, because without your grace I can do nothing. Here is the prayer for the Beatification of the Venerable Servant of God, Antonietta Meo:

O God, Father of the humble, we thank you because in Antonietta Meo (Nennolina) you gave us a living image of your Love and your Wisdom, revealed to the meek. You, who gave her the grace to be joined to the Cross of the Lord Jesus and to suffer with fortitude and joy, make her glorious also at this time on earth, that she may be for all a shining example of faithfulness to the Gospel. Grant us her same simple love that burned for the Eucharist and the Church; come to us in our poverty and, by her intercession, according to your Holy Will, give us the grace which, with trust, we ask You. Amen. (Pater, Ave, Gloria)

Any graces received with the intercession of the Venerable Antonietta Meo, Nennolina, which serve for her beatification and canonization process can be related in this email: info@santacroceroma.it
Fr Mario Attard OFM Cap