Pope Benedict XVI: the Pope who urged us to be the friends of Jesus
One of the salient themes which beautifully and powerfully emerges from Pope Benedict XVI's pontificate was surely that of being friends with Jesus. This theme is was so central to the Bavarian Pope that I feel, deep down in my heart, that I need to stop and let him speak to us directly.
As an outstanding teacher as he was, both by his holy life and his magnificent work he silently carried out, Pope Benedict explicated to us what does this friendship with Christ really entails from you and I.
In his homily at the Mass of the imposition of the Pallium and conferral of the fisherman's ring which marked the beginning of his petrine ministry as the Bishop of Rome, on Sunday, 24 April 2005, Pope Benedict XVI said:
Are we not perhaps all afraid in some way? If we let Christ enter fully into our lives, if we open ourselves totally to him, are we not afraid that He might take something away from us? Are we not perhaps afraid to give up something significant, something unique, something that makes life so beautiful? Do we not then risk ending up diminished and deprived of our freedom? … No! If we let Christ into our lives, we lose nothing, nothing, absolutely nothing of what makes life free, beautiful and great. No! Only in this friendship are the doors of life opened wide. Only in this friendship is the great potential of human existence truly revealed. Only in this friendship do we experience beauty and liberation. And so, today, with great strength and great conviction, on the basis of long personal experience of life, I say to you, dear young people: Do not be afraid of Christ! He takes nothing away, and he gives you everything. When we give ourselves to him, we receive a hundredfold in return. Yes, open, open wide the doors to Christ – and you will find true life. Amen.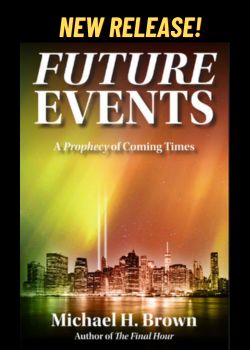 Again, in his homily on the feast of Saints Peter and Paul, at the holy Mass for the imposition of the sacred pallium on metropolitan archbishops on Wednesday, 29 June 2011, Pope Benedict XVI said:
Sixty years on from the day of my priestly ordination, I hear once again deep within me these words of Jesus that were addressed to us new priests at the end of the ordination ceremony by the Archbishop, Cardinal Faulhaber, in his slightly frail yet firm voice. According to the liturgical practice of that time, these words conferred on the newly-ordained priests the authority to forgive sins. "No longer servants, but friends": at that moment I knew deep down that these words were no mere formality, nor were they simply a quotation from Scripture. I knew that, at that moment, the Lord himself was speaking to me in a very personal way. In baptism and confirmation he had already drawn us close to him, he had already received us into God's family. But what was taking place now was something greater still. He calls me his friend. He welcomes me into the circle of those he had spoken to in the Upper Room, into the circle of those whom he knows in a very special way, and who thereby come to know him in a very special way. He grants me the almost frightening faculty to do what only he, the Son of God, can legitimately say and do: I forgive you your sins. He wants me – with his authority – to be able to speak, in his name ("I" forgive), words that are not merely words, but an action, changing something at the deepest level of being. I know that behind these words lies his suffering for us and on account of us. I know that forgiveness comes at a price: in his Passion he went deep down into the sordid darkness of our sins. He went down into the night of our guilt, for only thus can it be transformed. And by giving me authority to forgive sins, he lets me look down into the abyss of man, into the immensity of his suffering for us men, and this enables me to sense the immensity of his love. He confides in me: "No longer servants, but friends". He entrusts to me the words of consecration in the Eucharist. He trusts me to proclaim his word, to explain it aright and to bring it to the people of today. He entrusts himself to me. "You are no longer servants, but friends": these words bring great inner joy, but at the same time, they are so awe-inspiring that one can feel daunted as the decades go by amid so many experiences of one's own frailty and his inexhaustible goodness.
"No longer servants, but friends": this saying contains within itself the entire programme of a priestly life. What is friendship? Idem velle, idem nolle – wanting the same things, rejecting the same things: this was how it was expressed in antiquity. Friendship is a communion of thinking and willing. The Lord says the same thing to us most insistently: "I know my own and my own know me" (Jn 10:14). The Shepherd calls his own by name (cf. Jn 10:3). He knows me by name. I am not just some nameless being in the infinity of the universe. He knows me personally. Do I know him? The friendship that he bestows upon me can only mean that I too try to know him better; that in the Scriptures, in the Sacraments, in prayer, in the communion of saints, in the people who come to me, sent by him, I try to come to know the Lord himself more and more. Friendship is not just about knowing someone, it is above all a communion of the will. It means that my will grows into ever greater conformity with his will. For his will is not something external and foreign to me, something to which I more or less willingly submit or else refuse to submit. No, in friendship, my will grows together with his will, and his will becomes mine: this is how I become truly myself. Over and above communion of thinking and willing, the Lord mentions a third, new element: he gives his life for us (cf. Jn 15:13; 10:15). Lord, help me to come to know you more and more. Help me to be ever more at one with your will. Help me to live my life not for myself, but in union with you to live it for others. Help me to become ever more your friend.
Lord Jesus, in your holy Gospel you told me: I have called you friends, for all that I have heard from my Father I have made known to you (Jn 15:15). I open myself totally to your friendship. With you in my life I have total real freedom. I solely want that your beauty and liberation heal me from every evil. Today, I open wide the doors of my heart to you, O Jesus because you are my true life. O my Lord, I want the same things you want and reject the same things you reject. Lord, help me to come to know you more and more. Help me to be ever more at one with your will. Help me to live my life not for myself, but in union with you to live it for others. Help me to become ever more your friend. Amen.
Fr Mario Attard OFM Cap