Observing heavenly protocols
Observing heavenly protocols
During these troubling times of the covid-19 pandemic I received a WhatsApp message that really encouraged me. This message's title was called: New lockdown protocols for Christians, as you observe the government protocols, also try to observe heavenly protocols as well.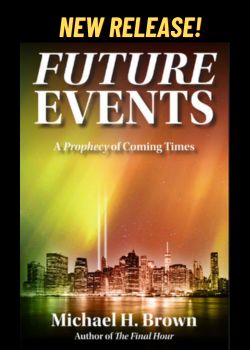 This message lists some points that really help us in observing the heavenly protocols so as to be safe from the deadly virus of sin.
Wash your heart with Christ's blood. In Matthew 26 verse 28 says: for this is my blood of the covenant, which is poured out for many for the forgiveness of sins.
Keep a social distance from evil. In Job 28 verse 28, we find: Behold, the fear of the Lord, that is wisdom; and to depart from evil is understanding.
Avoid the crowd of wickedness and wicked men. Psalm 1 verse 1 says: Blessed is the man who walks not in the counsel of the wicked, nor stands in the way of sinners, nor sits in the seat of scoffers.
Cover your mind from being infected from the sneeze of sin and hatred. In the Book of Leviticus we find: You shall not hate your brother in your heart, but you shall reason with your neighbor, lest you bear sin because of him (Lev 19:17).
Do not shake hands with abomination. The Book of Deuteronomy says: For all who do such things, all who act dishonestly, are an abomination to the Lord your God (Deut 25:16).
Do not hug or embrace hearsay and false teachings. In the Second Letter of Peter the Apostle counsels us: But false prophets also arose among the people, just as there will be false teachers among you, who will secretly bring in destructive heresies, even denying the Master who bought them, bringing upon themselves swift destruction (2 Pet 2:1).
Be safe so that you will be saved. In Jeremiah 17 verse 14 we find: Heal me, O Lord, and I shall be healed; save me, and I shall be saved; for thou art my praise.
Sanitize your life with the Word of God. In Psalm 1 verse 2 we find: But his delight is in the law of the Lord, and on his law he meditates day and night.
In case you notice any symptoms of sin, call the helpline of Christ in prayer. In the Book of Jeremiah the Lord tells us: Call to me and I will answer you, and will tell you great and hidden things which you have not known (Jer 33:3).
Always remember to boost your spiritual immunity with Faith and the Power of the Holy Spirit. The Letter of Jude tells us: But you, beloved, build yourselves up on your most holy faith; pray in the Holy Spirit (Jude 1:20).
Upon reading this message I deeply felt that this heavenly protocols list, although it is beautiful and formative, however it is somehow incomplete. The more I let the Holy Spirit let me delve deeper into my Catholic Faith the more I realize how the Catholic tradition does, in fact, render this list complete by, at least, three other essential protocols.
Feed yourself with the Body and blood of Jesus Christ. In the Gospel of John Jesus tells us most solemnly: Truly, truly, I say to you, unless you eat the flesh of the Son of man and drink his blood, you have no life in you; he who eats my flesh and drinks my blood has eternal life, and I will raise him up at the last day. For my flesh is food indeed, and my blood is drink indeed. He who eats my flesh and drinks my blood abides in me, and I in him (John 6:53-56)
Take Mary into your spiritual home. The Johannine Gospel beautiful describes this intimate relationship between Mary and the disciple in and through Jesus Her Son and Our Brother, when it says: When Jesus saw his mother, and the disciple whom he loved standing near, he said to his mother, "Woman, behold, your son!" Then he said to the disciple, "Behold, your mother!" And from that hour the disciple took her to his own home (Matt 19:26-27).
Resort to sacramental confession. The Letter of James greatly encourages us: Therefore confess your sins to one another, and pray for one another, that you may be healed (Jas 5:16).
Pray and work tirelessly for the unity within the Church, with Pope Francis, bishops, priests, consecrated people and the entire people of God. The Letter to the Ephesians clearly gives us this holy and urgent mandate: I therefore, a prisoner for the Lord, beg you to lead a life worthy of the calling to which you have been called, with all lowliness and meekness, with patience, forbearing one another in love, eager to maintain the unity of the Spirit in the bond of peace. There is one body and one Spirit, just as you were called to the one hope that belongs to your call, one Lord, one faith, one baptism, one God and Father of us all, who is above all and through all and in all (Eph 4:1-6).
How relevant this message has been for me and, I trust in Jesus, even for those who are opening their hearts to Jesus! How badly we need messages like these to be received and spread around us as we live in the long pandemic called sin.
Fr Mario Attard OFM Cap