Prepare! The 3 ways the evil spirit attacks us and how to survive times of spiritual desolation.
See All Videos at Find Your Way Home Above!
Welcome to "Find something More, Find your way Home" with Kendra and Christine, a weekly show on Radio Maria. See their books below! Christine Watkins shares St. Ignatius of Loyola's 5th, 6th, 12th, 13th, and 14th rules of
Discernment in his spiritual classic written over 400 years ago, THE SPIRITUAL EXERCISES OF ST. IGNATIUS, the Church's preeminent guide for discernment of spirits. Learn what he advises if you are experiencing spiritual desolation, and the three ways the enemy (Satan, the evil spirit) attacks us.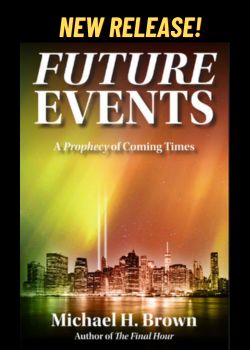 Be sure to hit the SUBSCRIBE button and click on the bell (upper right-hand corner) to be notified of each show.
To listen live, tune in to Radio Maria every Thursday at 7 p.m. Pacific time, download the Radio Maria app, or go to http://radiomaria.us/.
Each show's opening song, "Come Spirit of God," is by Anna Nuzzo.
Learn more about Christine and Kendra and their AMAZON #1 BEST-SELLING BOOKS at: https://queenofpeacemedia.com
See Christine Watkins' website (www.ChristineWatkins.com) at https://queenofpeacemedia.com/christi…
Here is the Queen of Peace Media YouTube channel: https://www.youtube.com/channel/UCnGL…
And here's Kendra's YouTube channel and website: https://www.youtube.com/channel/UComO… https://kendravonesh.com/
To order Christine Watkins' books, click on the following links:
For OF MEN AND MARY: How Six Men Won the Greatest Battle of Their Lives, click here: https://amzn.to/2FjoCBR 
For MARY'S MANTLE: A Spiritual Retreat for Heaven's Help, click here: https://amzn.to/2Tq4QKG
For MARY'S MANTLE: Prayer Journal, click here: https://amzn.to/2GSIBHB
For FULL OF GRACE: Miraculous Stories of Healing and Conversion through Mary's Intercession, click here: https://amzn.to/31vuT3C
For TRANSFIGURED: Patricia Sandoval's Escape from Drugs, Homelessness, and the Back Doors of Planned Parenthood, click here: https://amzn.to/2vLwib2 For TRANSFIGURED in Spanish, click here: https://amzn.to/2Aev3l1
For Kendra Von Esh's book: AM I CATHOLIC? A Struggle with Faith, Humility, and Surrendering to God, click here: https://amzn.to/2yML4Nw