TANKER INFERNO Gulf of Oman attack – Shocking pics show huge explosions on US-linked oil tanker 'hit by torpedo' as two ships attacked near Iran…Oil prices spike.
SHOCKING pictures show a huge fireball raging on a US-linked oil tanker after it was reportedly struck by a torpedo in the Gulf of Oman today. The Front Altair was one of two ships – along with the Kokuka Courageous – which were forced to evacuate this morning in the troubled region near Iran.
The Panama-flagged Kokuka Courageous is believed to have been targeted by a magnetic mine causing a series of massive explosions onboard.
All 44 sailors on the two ships have been rescued after sending out distress signals picked up by the US Navy's Bahrain-based Fifth Fleet, it has been reported.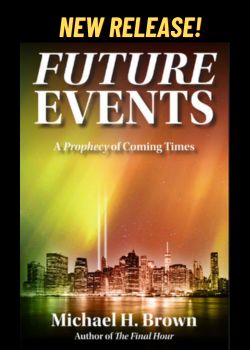 Norwegian shipping firm Frontline which owns the Altair has denied Iranian reports that the tanker has sunk.
The ship was built in 2016 and is flagged to the Marshall Islands – a US associated state in the Pacific Ocean.
Chartered by Taiwan's state oil refiner CPC Corp, the huge vessel set sail from the UAE port of Ruwais on Tuesday and was due to arrive in Kaohsiung on June 30.
Speaking to Reuters, the CEO of CPC's petrochemical division Wu I-Fang said the tanker was "suspected of being hit by a torpedo."
He said it was carrying 75,000 tonnes of naphtha, a petrochemical feedstock, which trade sources estimate to be worth more than $30 million.

'TORPEDO ATTACK'
An Emirati official said the tanker had burst into flames.
This comes as tensions in the Persian Gulf between the United States and Iran are threatening to reach boiling point.
In recent weeks, Washington has sent a number of battle ships to the region in response to what is says are Iranian threats against American interests and its allies in the region.
The Kokuka Courageous had set sail from Al Jubail in Saudi Arabia on June 10 and was due to reach Singapore by June 22.
Oil prices soared by 3.5 percent following news of the explosions, according to reports.
TENSIONS RISING
Iran's foreign minister Mohammad Javad Zarif branded the explosions as "suspicious" calling them "reported attacks on Japan-related oil tankers."
He said the incident had happened as Iran's Supreme Leader Ayatollah Khamenei was meeting with Prime Minister Shinzo Abe who is a close American ally.
The US Navy's 5th Fleet said it is aware of a "reported attack" in the area and is investigating.