Top White House counselor Kellyanne Conway …"My Catholic faith is the bedrock of my life..I start every day with prayer"
White House counselor Kellyanne Conway told the Values Voters Summit in D.C. Friday that her Catholic faith is a "bedrock" of her life, informing everything from her pro-life views to her social media practices.
During an on-stage interview, Family Research Council president Tony Perkins asked Conway about the role of faith in her career as the first woman ever to head a winning presidential campaign.
"I actually don't know how I would be able to do any of this without my faith," she replied, "and that is because it's a bedrock because when you are raised in a faith-centric household you realize from the very beginning that there's always something bigger and better than you."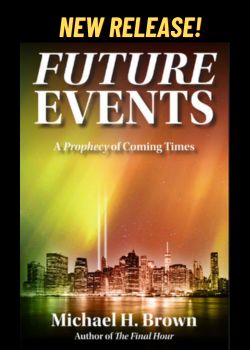 "That humility is a very important attribute to take to any position that has such great gravity and responsibility as I feel ours do in the White House," she emphasized.
Conway went on to describe how faith has even informed her approach to social media.
"I turned my notifications off on Twitter in January, February and it changed, it changed life, I recommend everybody do it," she said, calling faith a "balancing" influence.
"Some people aren't capable of it because they spend all day looking at their notifications and liking people who said something nice about them or arguing with people who didn't, it's just I'm not in the White House to read about myself," she said. "You can't do that without faith though, because if you're so involved with yourself then you'll get caught up in all of that, the praise and the criticism, so this is very balancing."
"My faith informs my beliefs," she said, explaining she's learned that "to attract people politically you need to understand them culturally. Show me how someone spends his or her weekend I'll tell you how they're going to vote."
SUPPORT LIFENEWS! If you like this pro-life article, please help LifeNews.com with a donation!
She said that being "proudly pro-life" is one of the positions informed by faith adding that Trump's defense of the pro-life issue shows how important it is to respect others' viewpoints.
"I've been working on pro-life messaging for decades," she said, "and it took a Manhattan billionaire male who for part of his life was pro-choice, for abortion rights to give the most impassioned defense of life I had ever heard from a presidential debate podium on October 19th last year."
In that debate, then-candidate Trump pointed out that for Clinton's stance on late-term, partial-birth abortion, "if you go with what Hillary is saying, in the ninth month, you can take the baby and rip the baby out of the womb of the mother just prior to the birth of the baby."
Conway also told Perkins that when she gets to the White House in the morning "I first of all say a prayer as I walk in because every day I ask the Lord to bless everyone who works in the building, everyone in the country, everyone who that building represents across the country, for our safety and our security, our understanding, wisdom."
LifeNews Note: Lauretta Brown writes for Town Hall, where this column originally appeared.