Was One of the Four Cardinals Who Formally Asked Pope for Clarity on 'Amoris Laetitia', the Secret Protector of Medjugorje… Told Pope "Medjugorje is the world's confessional box."
Carninal Meisner had a great devotion to Mary and a positive impression of the spiritual fruits of Medjugorje. When Benedict XVI appointed a commission, led by Cardinal Camillo Ruini, to examine the phenomenon, he advised the pope to be prudent. "Look, Joseph, this is the world's confessional box," he told him.
Some would argue that many traditionalist Catholics often have an unfavorable impression of Medjugorje, particularly in the world of Catholic punditry. So it may come as a giant surprise to many that one of the four Cardinals who signed the now famous "Dubia" would hold such positive feelings towards Medjugorje .
Cardinal Meisner recently passed away and what follows is an article by Catholic Herald about his life and his influences.
---
Cardinal Meisner was steadfastly loyal both to Church teaching and his close friend Benedict XVI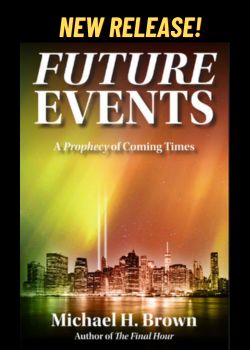 "A giant": that is how a high-ranking prelate in the Roman Curia describes Joachim Meisner, the German cardinal who died suddenly last week. He fell asleep while he was reading the Breviary, and never woke up.
"He was a good, strong man," a curial cardinal who was friends with him told me. "The Lord took him at one of the most beautiful moments for a good priest."
Meisner certainly was a benchmark for the German Catholic Church in the past century. "A wise old bear": that's the image offered with affection by one of his friends. Whenever problems arose, when there was a difficult point to face, it was customary to seek his advice.
His story is that of a fighter, true to Rome and to the Church. He was born in Breslau (now known as Wrocław and belonging to Poland) on Christmas Day, 1933. With his mother and his brothers, he lived through the tragedy of millions of other German refugees, chased westwards in the aftermath of World War II. His father, a soldier in the German army, disappeared on the Russian frontline.
Meisner was a reference point for the Holy See and the Pope in a period that now seems far away, but is relatively only yesterday, when Berlin, Germany and Europe were divided by a wall. In 1980 he was appointed Archbishop of Berlin, a city formally possessing a Protestant majority, but broadly de-Christianised with a Catholic minority. He was really John Paul II's man in Berlin.
It is no secret that, since time immemorial, the German Church has harboured an "anti-Rome complex". Joachim Meisner was one of the three "Ms" who supported the Vatican. The other two were Gerhard Müller and Reinhard Marx (the latter was then decidedly less "creative" than he is now from a pastoral and theological point of view).
Meisner was theologically uncompromising. On the other hand, he was capable of deep and very delicate religious feelings. One person recalls him bringing freshly cut flowers to set before the Tabernacle.
Meisner enjoyed the unconditional trust of John Paul II and a lifelong friendship with Joseph Ratzinger. Meisner called him "Joseph" and went on doing so, in private, even after the latter emerged as Benedict XVI at the conclave of 2005.
Meisner's role in the conclave was decisive. He convinced his fellow countryman to accept the election. Meisner himself revealed some of the details in a book. "Now, you will think I am mad, but out of responsibility to the Church I feel obliged to tell you that you must become Pope," Meisner told Ratzinger in 2005. Ratzinger was not so sure. "His answer was: 'You cannot do this to me.'"
Eventually, of course, Ratzinger was elected, and in the Sala Ducale, near the Sistine Chapel, one of the first photos shows Meisner near Ratzinger, but not too near, and no one else in the vicinity.
Meisner was friendly with the German journalist Paul Badde, and just after the conclave told him: "Today I fought as never before in my life." Badde says that it was Meisner who "had, during the conclave, uncovered and thwarted a plot by the so-called St Gallen group against that same election [of Joseph Ratzinger]". The St Gallen group had tried to elect a progressive pope in 2005; Jorge Mario Bergoglio was blocked then, but not eight years later.
Meisner tried, maybe more than once, to persuade Benedict XVI to change his secretary of state, Cardinal Tarcisio Bertone. "He looked straight in my eyes," Meisner recalled, "and told me: 'Bertone remains. Enough! Enough! Enough!' After this episode I never touched on this issue again." Meisner concluded that "this is typical of the Ratzingers: they are loyal people. It is a behaviour which does not make their life easier."
Meisner was shocked when he learned of Benedict's resignation. He was against it. But some say that later, when he met the retired pope and realised how weak and worn out he was, he changed his view.
Meisner had a great devotion to Mary and a positive impression of the spiritual fruits of Medjugorje. When Benedict XVI appointed a commission, led by Cardinal Camillo Ruini, to examine the phenomenon, he advised the pope to be prudent. "Look, Joseph, this is the world's confessional box," he told him.
Then came the election of Francis and the dubia, the five questions submitted to the Pope about his document Amoris Laetitia by Meisner and three other cardinals. When you consider Meisner's history of loyalty to the pontiff and the Church, you realise how deeply he must have been concerned by Amoris Laetitia.
Cardinal Müller has given an account of the cardinal's last night on earth. He spoke to him by phone in Bad Füssing, where the ageing cardinal was on holiday.
Müller told him that the Pope had decided not to renew his appointment as prefect of the Congregation for the Doctrine of Faith. Meisner was "deeply saddened" by the news. "That moved him personally and wounded him, and he considered it to be a form of damage for the Church," Müller said. Later that evening, with his Breviary open before him, Meisner passed away. He would have been 84 this Christmas.
Marco Tosatti is a Vaticanist who writes from Rome
This article first appeared in the July 14 2017 issue of the Catholic Herald. To read the magazine in full, from anywhere in the world, go here
Since you're here …
… we have a small favor to ask. More people are reading Mystic Post  than ever but advertising revenues across the media are falling fast. And 
unlike many news organisations, we haven't put up a paywall – we want to keep our journalism as open as we can

. So you can see why we need to ask for your help. Mystic Post's  independent journalism takes a lot of time, money and hard work to produce. But we do it because we believe our perspective matters – because it might well be your perspective, too.
High quality journalism is essential intellectual nourishment. The generosity of providing such a service without a paywall deserves recognition and supportGiacomo P, Italy
I've been enjoying Mystic Posts  for several years now. Today, when so much seems to be going wrong in the world, Mystic Post is working hard to provide truthful Catholic news. I want to support that Robb R. UK
I appreciate there not being a paywall: it is more democratic for the media to be available for all and not a commodity to be purchased by a few. I'm happy to make a contribution so others with less means still have access to information. Annonymous Donator
If everyone who reads our reporting, who likes it, helps to support it, our future would be much more secure.
Thank you
$1.00 $10,00 $25.00 $1,000 – Any contribution makes a big difference.
With a $25.00 donation receive a free miraculous medal. We can really use it – THANKS!