"Evil Is a Reality": What an Italian Archbishop Saw at His First Exorcism ""All you have to do is witness an exorcism to understand that evil is a specific entity, as well as a reality."
Archbishop Erio Castellucci has a response to those who think the devil is not real: "they're mistaken."
"All you have to do is witness an exorcism to understand that evil is a specific entity, as well as a reality," he told the Italian daily Il Resto del Carlino.
The Archbishop of Modena-Nonantola had seen possessed persons throughout his life, but he had never witnessed an exorcism. Then one of the two priest exorcists in his archdiocese called him. The priest had a "difficult case."
The exorcist visited the archbishop and invited him to witness the rite.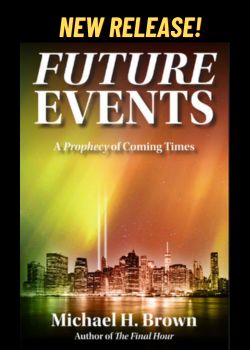 "'Come,' he said to me, 'because this man has been possessed for a long time, he comes to me once a week and your presence, as a bishop, may have an influence'," the archbishop recounted.
Archbishop Castellucci said he understood the urgency of the case when he saw how the possessed person reacted to the exorcism.
On July 3, 2015, Archbishop Castellucci went to a parish church in Modena where exorcisms are performed. The exorcist and the possessed person, a middle aged man, were cheap ativan no script there. He had barely entered when the demon-possessed man started to shout, "Get out, get out of here, you will have a bad death."
The man then fell into a trance.
"Then it seemed as if he had woken up and in an instant drove his fingernails into the back of my hands," Archbishop Castellucci continued. "He had a diabolical look on his face and he uttered unrepeatable insults and curses."
The possessed man "told me I would die in a traffic accident and while he was saying it he looked pleased."
Archbishop Castellucci reflected on the claim, saying "My life is in the hands of the Lord Jesus and certainly not in that demon's. I wasn't worried at all. The word of God teaches that the curses are ineffective."
After this experience, the archbishop said that he does not rule out the possibility of participating in other exorcisms. The Italian exorcists themselves lament that they are few in number.
Archbishop Castellucci said discernment was important regarding alleged cases of possession. Many cases belong more to "the competence of a psychiatrist than an exorcist."
He also stressed the importance of prayers of deliverance to help disturbed persons heal.