Woman Days Away from Death Prays To Pope John Paul II…Miracle Leads to Sainthood…"Get up and don't be afraid"
Miracles from France and Costa Rica helped Pope John Paul II blaze the fastest path to sainthood in the history of the Catholic church.
While some wait decades — even centuries — to break into the major leagues of sainthood, the Polish-born pontiff, who died in 2005, will be canonized in record time on Sunday after the Vatican identified two miracles they said are the result of John Paul II's intercession.
French nun Marie Simon Pierre, 47, said her symptoms of Parkinson's disease went away after she prayed to the Pope John Paul II three months after his death from the same affliction.
Read More: How to Join the Catholic Church's Most Elite Club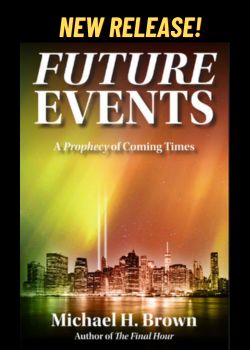 After she said she was unable to move her legs, Sister Pierre said she woke up one day in perfect health.
The Vatican certified the French nun's cure as a "miracle" and advanced John Paul's path to sainthood in 2011 by declaring him to be "blessed."
Among the thousands of miracles submitted to the Vatican, a second one was needed to make John Paul II worthy of sainthood.
The Vatican found it with Floribeth Mora Diaz of Costa Rica.
At a news conference earlier this week, Diaz described how she said Pope John Paul II cured her of a brain aneurysm when doctors warned she only had a month left to live.
"My greatest concern was not dying but concern about what would happen to my children," Diaz said, according to Religion News Service.
After doctors said she had only days to live, Diaz said she began praying to the late pontiff as she clutched a magazine cover baring his portrait.
"When I woke up in the morning, I looked at the magazine cover which showed Pope Wojtyla [John Paul II's birth surname] with his arms outstretched," she said.
"I felt a deep sense of healing. I heard his voice say to me, 'Get up and don't be afraid,'" she added. "I went to my husband in the kitchen and told him I was cured. I realized little by little the illness had been taken away."
A slew of medical tests confirmed her recovery — despite there being no medical explanation.
Under the guise of a tourist, Diaz was flown to a church-run hospital in Rome, she said, where she was registered under a pseudonym as doctors — unaware of the potential miracle — conducted a battery of tests on her in October 2013.
"I was meant to be just a tourist from Costa Rica who had fallen ill while on holiday in Italy," she said of the process. "They [the Vatican] demanded the greatest secrecy. No one was to know who I really was."
As pope, John Paul II beatified more people than the total of all other popes since the 15th century reign of Pope Sixtus VI. Some say that Pope John Paul II was on the "fast track" to sainthood shortly after his death in 2005.
On Sunday, the Vatican will hold a sainthood doubleheader when John Paul II is canonized alongside Pope John XXIII, who died 51 years ago.