This message is the only time Our Lady spoke the word "Easter"…"I am leading you towards Easter in my Son." Read this beautiful message here today
Medjugorje Message, March 2, 2012 – Apparitions to Mirjana
"

D

ear children; Through the immeasurable love of God I am coming among you and I am persistently calling you into the arms of my Son. With a motherly heart I am imploring you, my children, but I am also repeatedly warning you, that concern for those who have not come to know my Son be in the first place for you. Do not permit that by looking at you and your life, they are not overcome by a desire to come to know Him. Pray to the Holy Spirit for my Son to be impressed within you. Pray that you can be apostles of the divine light in this time of darkness and hopelessness. This is a time of your trial. With a rosary in hand and love in the heart set out with me. I am leading you towards 

Easter

 in my Son. Pray for those whom my Son has chosen that they can always live through Him and in Him – the High Priest. Thank you. 

"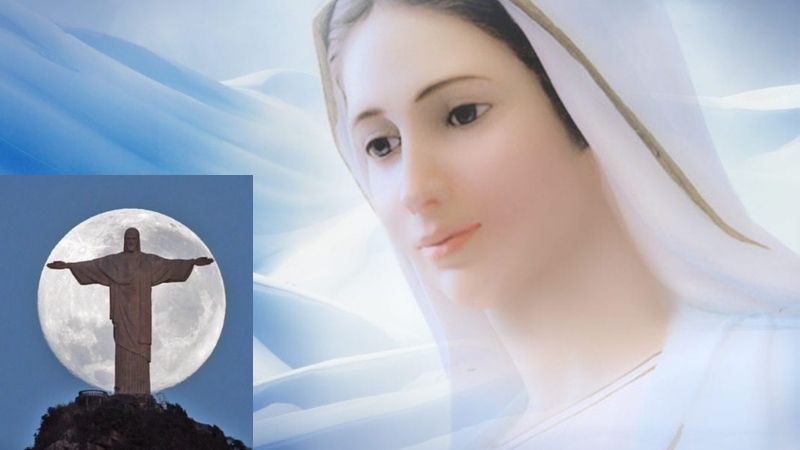 PRAYER TO OUR LADY OF MEDJUGORJE
O my Mother, Mother of goodness , love and mercy, I love you infinitely and I offer you myself. By your goodness, your love and your grace, save me. I wish to be yours.
I love You infinitely , and I want You to keep me. From the bottom of my heart please, Mother of goodness, give me Your goodness. Arrange for me to acquire Paradise through it. I beg You for Your infinite love, to give me graces, so that I can love every man, as You loved Jesus Christ.
I pray that You give me the grace to be merciful towards You. I offer myself totally to you and I want you to follow my every step. Because You are full of grace. And I wish I never forget it.
And if by chance I lose my grace, please return it to me. AMEN