Medjugorje: The Final Day of Judgement You URGENTLY Need To Know This.
In a talk with pilgrims, Mirjana shared a special time she had with the Holy Mother.  She  said to the group gathered: "When the Madonna came, for me there was nothing else around."
I was immersed in a blue sky and I saw her in her usual gray dress, not sad but normal. She was not sad but she came with a message of  special urgency and power.
Our Lady said: "Dear children, never before have I needed your prayers. Never like now, I ask you to hold the Rosary in your hand. Hold it tight. I pray to the Father very much for you. I thank you because you came so numerous and you answered my call."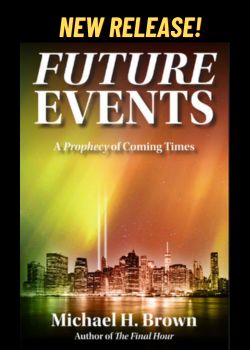 Mirjana then said: "Having heard this strong invitation, I said for everyone: we will do it Mother! Our Lady is constantly urging her children to "Be ready". She tells us that life is like a flower, that life is short and all of us will soon meet God who will ask us about our life.
Our Lady says, "Do not forget that you will come before the Heavenly Father and tell Him about yourself. Be ready! I am calling you, through prayer, and the Holy Mass when my Son unites Himself with you in a special way, to try to be like Him; that, like Him, you may always be ready to carry out God's will and not seek the fulfillment of your own.
Dear children! Do not forget that you are here on earth on the way to eternity and that your home is in Heaven. Again I am warning you, pray for those whom my Son called, whose hands He blessed and whom He gave as a gift to you. Pray, pray, pray for your shepherds. Thank you."
Miryana says Our Lady is worried. She says we are in a time of trial. She sees darkness and peacelessness are beginning to reign on earth. The earth is changing and this is why again she says: "Never before have I needed your prayers. Never like now, I ask you to hold the Rosary in your hand. Hold it tight."
In a message, one year ago on May 25, 2020, the Holy Virgin clearly revealed her worry about what is happening on earth at this time, a time of trial that has been openly announced . She said:
"Dear children! Pray with me for a new life for all of you. In your hearts , little children, you know what needs to be changed. Return to God and His Commandments, so that the Holy Spirit may change your lives and the face of this earth, which is in need of renewal in the spirit. Little children, be prayer for all those who do not pray; be joy for all those who do not see the way out; be carriers of light in the darkness of this peaceless time. Pray and seek the help and protection of the saints so that you also could yearn for Heaven and Heavenly realities. I am with you and am protecting and blessing all of you with my motherly blessing. Thank you for having responded to my call. "