Signs: Tensions Rise as USA to Send Lethal Weapons to Ukraine…Vatican Insider Who Read Third Secret of Fatima said: "The Triumph of the Immaculate Heart of Mary will start from Ukraine and begin at the latest in 2017″
 

"It´s a very bizarre message in that sense because one would have said that salvation was going to come from the West as we always think because we are Westerners, but no, according to the message of Fatima, salvation will come from the East, and particularly, from Ukraine and from the State of Russia itself, which is extraordinary." Malachi Martin Reader of Third Secret of Fatima
(CNN)The US is going to provide anti-tank weapons to Ukraine, a senior State Department official told CNN.
The State Department officially announced Friday evening that the US was going to provide Ukraine with "enhanced defensive capabilities as part of our effort to help Ukraine build its long-term defense capacity, to defend its sovereignty and territorial integrity, and to deter further aggression," but the statement from spokeswoman Heather Nauert said it was not going to give any further details
Members of Congress and the US-backed Ukrainian government had long requested anti-tank weapons to boost Kiev in its fight against Russian-backed separatists.
This is another development from the US that Russia is expected to criticize. Some experts told CNN that Russia could use this move as a pretext to take further action in Ukraine, after its invasion and annexation of the Crimea region in 2014.
Following that announcement, the chairman of the Armed Services Committee, Sen. John McCain of Arizona, issued a statement calling on Trump "to authorize additional sales of defensive lethal weapons, including anti-tank munitions," to Ukraine.
"Vladimir Putin has chosen war instead of peace in Ukraine. So long as he makes this choice, the United States and the Free World should give Ukraine what it needs to fight back," McCain added.
Russian Foreign Ministry spokeswoman Maria Zakharova responded to reports that the US and Canada have decided to allow weapons exports to Ukraine by accusing Washington and Ottawa of making false claims about the conflict in Ukraine as a "pretext to begin large-scale lethal weapons deliveries to Ukraine."
Zakharova went on to say arming Ukraine would further inflame tensions and push Ukraine "towards reckless new military decisions."
---
Catholic Prophecy: Malachi Martin before his death had some extraordinary things to say about Fatima, the Third Secret, Russia and the Ukraine.
Father Malachi Martin a Vatican insider and close confidant of Popes claims he read the  "Third Secret of Fatima"
In his book, The Last Prophet,  Malachi Martin wrote that  "The Salvation for the world, will start in Russia."  Malachi Martin was convinced that the Triumph of the Immaculate heart of Mary will begin at the latest in 2017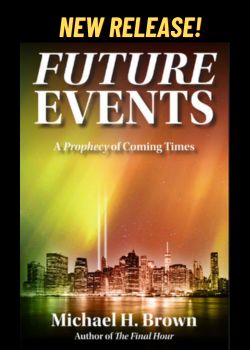 Malachi also said that this Triumph will start from Ukraine. Mysteriously  Malachi was sure that the anti-Christ was already in life.Malachi Martin the Last Prophet II
Russia´s role in the Vision of Fatima is very important because if we´re to believe the Vision of Fatima, salvation for the world, the cure for the world ills, will start in the Ukraine and in Russia, and that was why the Virgin in the Fatima vision of 1917 was supposed to have spoken actively about Russia and that Russia first of all has to be cured of her errors and then she will help the entire world to get better and to cure itself of its sins. It´s a very bizarre message in that sense because one would have said that salvation was going to come from the West as we always think because we are Westerners, but no, according to the message of Fatima, salvation will come from the East, and particularly, from Ukraine and from the State of Russia itself, which is extraordinary.
Malachi also  believed that the last Pope could be an antipope
Fatima : 1996 Fr Malachi Martin interview Third Secret involves Russia