Children Claim Our Lady of Fatima Appeared at Brazil Church: "She Kept Telling Us to Pray"
This story was published at Church Pop
What do you make of this?
Residents in the municipality of Cristina (Minas Gerais, Brazil) say that an image of Our Lady of Fatima appeared on top of the town's church.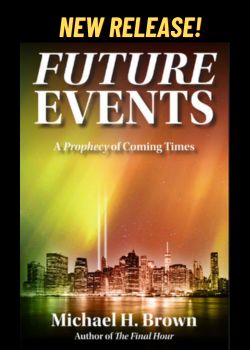 Children playing in the street claim they saw the apparition, and one girl claims Our Lady spoke to her. The parish priest says the images shared on social networks are under investigation.
Brazilian news outlet G1 reported that what Our Lady allegedly spoke to the girl.
"She kept telling us to pray, all the time. Her voice was low and she spoke like this: 'pray, pray.' She spoke very softly in our ear," the girl said.
Here's a video of the alleged apparition:
Click here if you cannot see the video above.
The mother of two of the girls stated that the next day she also saw the same image of Our Lady of Fatima in her home.
"My oldest daughter sat on the couch and I went to the door to pick up the other girl who was crying," the mother said.
"When I put my hand on it, it was all cold. I started saying 'Hail Mary' with her and walked over to the living room with her. When I got to the room, my oldest daughter recounted: 'Mom, she's on your side.' At first I didn't believe it.""
Parish priest Fr. Antonio Carlos Oliveira said he began investigating the case.
"I first told the bishop about this apparition and he asked to wait a while. When we talk about an apparition, it is a very delicate thing. It is studied and analyzed," he explained.
Some neighbors believe that the alleged image of Our Lady of Fatima is nothing more than the reflection of light on the roof and a product of the local speaker system. The parish removed the equipment to aid in the investigations.
"I communicated to the bishop and we thought it best to remove the [speaker system's] bugle to find out more clearly," Fr. Oliveira said.
However, he does not hide his admiration: "This equipment has always been there. Why has this image only appeared? What I keep in my heart is that we learn from this message. 
"At this moment, we need to pray at home as a family, especially during this pandemic."
Our Lady of Fatima, please pray for us!