Father Slavko's Story of a Troubled Woman's Miraculous Healing at Ivan's Apparition.
Translated by Google from article by La Lucia De  Maria
Father Slavko tells of the time he met a woman on the day of the Exaltation of the Cross in front of the parish. When she saw her, he seemed to remember her, he had seemed to have seen her in the previous days walking with the help of crutches. So curious to see if she remembered well, approached her and asked her how she felt, she answered that she had never been so good because the day before she was miraculously cured. At this point the priest asked her for courtesy to testify what had happened.
When he entered the parish to hear his story, Father Slavko sat down and asked her first of all who she was and what her story was, the woman then began to tell her life: "My name is Nancy Lauer, I am American And I come from America. I am 55 years old, I am a mother of five children and so far my life was just suffering. I've been hunting for hospitals since 1973 and I have undergone numerous and heavy operations: one to the neck, one to the spine, and two to the hips. I constantly suffer pain all over the body, and among the other misfortunes, my left leg was shorter than the right … Over the last two years a swelling around the left kidney also appeared that caused me great pains. "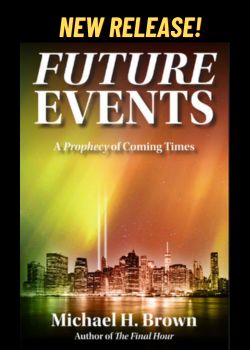 Nancy's life was very tough until her stay in Medjugorje, her physical problems were the result of an adult disease, but her   inner wounds had much deeper roots: "I had a difficult childhood. When I was still a child they raped me, leaving in my soul an irrational wound and something at one point would have led to the collapse of my marriage. Of all this, we have suffered for our children so much. I also have to confess something I'm ashamed of: for heavy family problems that I did not find a way out, I've been given some alcohol for a while … but lately I've managed to overcome this handicap. "
A tormented existence that needed a change of course, "Why is it precisely Medjugorje?" Asks Father Slavko and Nancy to tell him how it had happened in the Bosnian village: "An American community was preparing for a pilgrimage and I wished to attend. My family members were opposed and dissuaded me with valid arguments. So I did not insist. But at the last moment a pilgrim retired and I, with the consent of my family, took my seat. Something attracted me irresistibly here … and now, after nine years I walk without crutches. I have been healed".
Nancy's story seems to be God's will to want her in Medjugorje, the priest knows, but he does not stop on the subject, he prefers to ask her to describe her healing. The woman does not repeat it and tells the details of what had happened to her the previous day:
"A little before I started the Rosary I went up, together with others in my group, to the chorus of the church … We prayed. Eventually, when the visionary Ivan kneeled down and began to pray I felt very strong pains throughout my body and I could hardly resist shouting. Anyway, I did everything I could to make sure my Lady was there and I did not even notice that the apparition was over and Ivan had stood up. In the end we were told to get off to hear the  chorus I wanted to take the crutches but suddenly I felt in my legs a new force. I grabbed the crutches, but I got up with incredible ease. When I started walking I realized that I could proceed without support and without any help. I went to the house where I lived, climbed up and then left my room without any effort. Actually I jumped and danced. "