Medjugorje: 4 SIGNS THAT SOMEONE IN YOUR LIFE IS SENT BY THE DEVIL' 'It is a very, very difficult moment in the world right now – Our Lady is worried' '
The visionary Vicka Ivankovic, is a special attraction for the pilgrims in Medjugorje and around the world.
Not long ago the usually Joyful Visionary was in Rome for the Baptism of a friend's child and she surprised the pilgrims gathered there with a somber message.
"I am here to be among you. You know that I pray for everyone and that you are in my heart. The greatest concern for Our Lady is families, it is a very, very difficult moment in the world. Our Lady is very worried."
Vicka, on a number of occasions, has said that Satan seeks to destroy Our Lady's plans for salvation of the world. She warns that Satan is a tireless seducer and he sends evil people into our lives who hide behind attractive appearances, tempting us with "fleeting joys".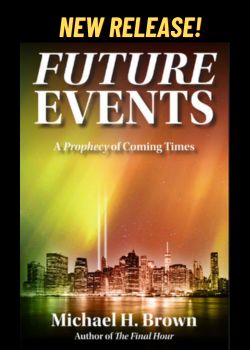 Here are 4 signs that someone in your life is sent by the Devil.
1. Recognize the darkness
On March 14, 1985 Our Lady said:
Dear children! In your life you have all experienced light and darkness. God grants to every person to recognize good and evil. I am calling you to the light which you should carry to all the people who are in darkness. People who are in darkness daily come into your homes. Dear children, give them the light! Thank you for having responded to my call. "
2. Beware of the people who pray on the weakness of the flesh
On September 25, 1991 Our Lady said:
"Dear children! Today in a special way I invite you all to prayer and renunciation. For now as never before Satan wants to show the world his shameful face by which he wants to seduce as many people as possible onto the way of death and sin. Therefore, dear children, help my Immaculate Heart to triumph in the sinful world. Forget your desires, dear children, and pray for what God desires, and not for what you desire. Thank you for having responded to my call. "
3.People come into your life "on the prowl to snatch" your soul to bring people closer to Satan
On May 25, 1995 Our Lady gave a powerful message about this danger.
"Dear Children, Satan is strong and with all his forces wants to bring closer the most people possible to himself and to sin. That is why he is on the prowl to snatch more every moment. I beg you, little children, pray and help me to help you. I am your mother and I love you and that is why I wish to help you. Thank you for having responded to my call. "
4. The devil sends people into our life to divide families, especially to divide the young people away from families. This is why the devil is called "The Diablos", the Divider.
Vicka warned of the divisive traps set by the devil.
She said: Unfortunately, Satan is a tireless seducer: he hides evil beneath a good appearance; he tempts people these days especially the young people and weak families.
The devil makes them prefer fleeting joys, which lead inexorably to tragic unhappiness, thereby inducing them to renounce the immense joy which God grants straight away to those who resist temptation and live their Christian lives in an orderly and honest manner.