MEDJUGORJE: "I SO SEE INDICATIONS THAT EVENTS ARE ALREADY IN MOTION"
Medjugoje Visionary Mirjana, in a formal writing, had this to say about her knowledge of the future: "Our Lady told me many things that I cannot yet reveal. I can only hint at what the future holds, but I do see indications that the events are already in motion". Mirjana has revealed to the world that she knows the exact date when the first secret must be released.
The visionary said: "Our Lady spoke to me about the secrets, clarifying the details of how everything would unfold and preparing me for my role. She appeared to me and told me the date on which I must give the details of the first secrets to the priest. This new knowledge eased my distress and gave me strength."

In a recent testimony the visionary Mirjana declares: 'We are approaching the time of the triumph of the heart of our Mother!' The triumph of his heart will come through the priests, who are fundamental to this event, it is important to pray for all of them!
"What I can say when you look at Our Lady's messages she is clear about the battle between good and evil, and I would like to remind you that Our Lady says what she started in Fatima she will accomplish in Medjugorje. She said 'My Immaculate Heart will triumph" But it is important to understand from this moment that we are living now until Our Lady's triumph, there is a bridge and that bridge are the priests. And Our Lady decided we must pray for the priests so that this bridge may form. Priests are the bridge and we need our priests so we can all cross that bridge that takes us to Our Lady's triumph." I cannot tell you more now!"
In
additional statements about the future the visionary hints that the time of the secrets and Our Lady's triumph may be nearing. Mirjana dramatically announced in her biography that "Now is the time to tell my story. Our Lady told me many things that I cannot yet reveal. I can only hint at what the future holds, but I do see indications that the events are already in motion."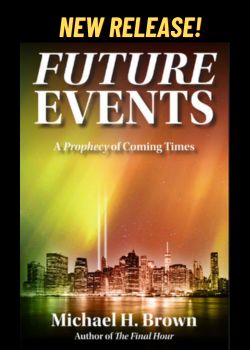 When the Blessed Mother revealed the 10th and last secret to Mirjana she spoke about the devil's aggression and she offered specific actions we can take to protect ourselves from his demonic influences.
"This century is under the power of the devil, but when the secrets that have been entrusted to you are fulfilled, his power will be destroyed. Already now he begins to lose his power and has become aggressive: he destroys marriages, raises discord between priests, creates obsessions, murderers. You must protect yourself with prayer and fasting: above all with community prayer. Take blessed symbols with you. Put them in your homes and resume the use of the holy water ". Hurry up and convert. Those who do not believe do not wait for the sign that has been announced, it will be too late. You who believe, convert and deepen your conversion." On December 2, 2019 in an Apparition to Mirjana, Our Lady gave us precise words about the importance of our priests and that we should understand their role in the salvation of the world in a deeper way.
Our Lady:
"Dear children, as I am looking at you who love my Son, my heart is being filled with tenderness. I am blessing you with a motherly blessing. With a motherly blessing, I am also blessing your shepherds – you who speak the words of my Son, who bless with His hands and who love Him so much that you are ready to make every sacrifice for Him with joy. You are following Him, who was the first shepherd, the first missionary.
My children, apostles of my love, to live and work for others, for all those whom you love through my Son, is the joy and comfort of earthly life. If through prayer, love and sacrifice the Kingdom of God is in your hearts, then your life is joyful and bright. Among those who love my Son and who love each other through Him, words are not necessary. A gaze is sufficient for the unspoken words and unexpressed feelings to be heard. There where love reigns, time no longer counts. We are with you.
My Son knows you and loves you. Love is that which brings you to me and through that love I will come to you and speak to you of the works of salvation. I desire for all of my children to have faith and to feel my motherly love which leads them to Jesus. Therefore, you, my children, wherever you go, illuminate with love and faith as apostles of love. Thank you. "