MEDJUGORJE URGENT MESSAGE – OUR LADY IS THE ANTIDOTE TO THE END OF THE WORLD.
"Medjugorje is the greatest event in two thousand years of Christianity. To miss this opportunity to have Our Lady as a guide on the spiritual path is in a certain sense unforgivable. It would be senseless to neglect or snub such help." These are important words from Fr. Livio.
Fr. Ivan Dugandzic electrified his flock in a powerful homily in Medjugorje on Our Lady's anniversary in 2020.
He warned the world that the spirit of the Anti-Christ in now in the world.
"Dear brothers and sisters, Mary is the Woman from the future. Because she is the only person, who with her life and with her Assumption into Heaven, has achieved the fullness of Salvation. And according to that, we faithful are just walking in faith and hope towards that fullness of salvation, believing that it will be accomplished for us at the end of time. And since Jesus from the Cross left her to be our Mother and our Intercessor, our destiny has been tied to her and her role in the plan of salvation.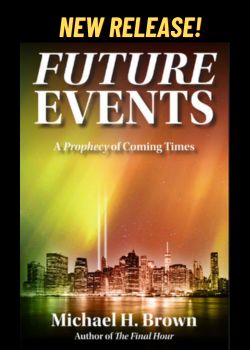 "Brothers and sisters, all of you who are honoring the Blessed Virgin Mary, Queen of Peace: We are the witnesses of this drama of mankind. The Antichrist, with the help of his many alliances, truly wishes to create man in his own image.
That is why he wishes to wipe off the image of God in man; to kill that gene that man has when he as a creature comes from Creator.
He wishes to define human nature anew. And he is declaring that what was once evil, now is something which is completely normal and acceptable. And all those who feel differently, they are forbidden.
Then in the name of being politically correct and in the name of social tolerance, people represent and defend these evils, since otherwise they would be declared 'conservative' and they would be harmful for advancement of society.