Medjugorje's 40th Anniversary and "The Time of Secrets"
Medjugorje's 40th Anniversary and "The Time of Secrets"
                                                                                                     Dan Lynch
June 18, 2021
On June 25, Medjugorje, Bosnia-Herzegovina, will celebrate the 40th anniversary of the first of the continuing apparitions of the Blessed Virgin Mary that began there on June 24, 1981. Why will they celebrate the anniversary on June 25?
 
On February 2, 1982, one of the visionaries asked Mary, "When must one celebrate the feast of the Queen of Peace?" She smiled and answered, "I would prefer that it take place on June 25th. The faithful have come for the first time on that day, on the hill."
 
Mirjana Soldo, one of the visionaries at Medjugorje, said that St. John Paul II told her, 
"Medjugorje is hope for the entire world. And if I were not Pope, I would have been in Medjugorje a long time ago."
Mary revealed ten secrets to Mirjana. She told me in my interview with her, "I don't want to talk very much about the secrets, because secrets are secrets. I want to say one thing that is very important. Blessed Mary said, 'What I started at Fatima, I will finish in Medjugorje. My heart will triumph.' If the heart of our mother will triumph, we don't need to be scared of anything. It's only important to put our life in her hands and not to think about secrets. We should think about the messages and what she asked for us, so that we can help her Immaculate Heart to triumph."
 
Father Livio Fanzaga, Director of  Radio Maria in Medjugorje, said "I believe that the time of secrets coincides with [2021] the 40th year of appearances."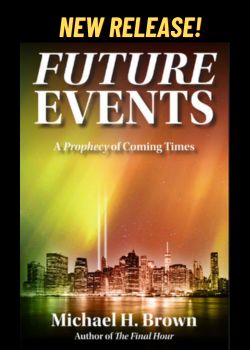 My new book, Medjugorje's Ten Secrets: How to Prepare contains information from a personal interview that I had with visionary Mirjana on how to respond to Our Lady's requests.
Mirjana told me, "The most important thing is to respond to her requests for conversion, faith, prayer and fasting and not to be fearful of any secrets."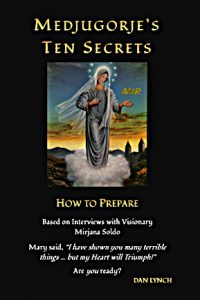 Please read my new book, Medjugorje's Ten Secrets: How to Prepare based upon interviews by me and others with visionary Mirjana Soldo. Get ready for the secrets and learn about the urgency of the requests of Our Lady, Queen of Peace, and how to respond to them. Help her to bring the Triumph of Her Immaculate Heart and the New Era of Peace. Mary told Mirjana, "Be Ready."
Father Petar, designated recipient of Mirjana's First Secret, said, "Everything is closer and closer. Never in the whole world has the situation been so sad and so bad.…Never in history have there been so many sinners and unbelievers. We are feeling that something has to happen very quickly. It cannot continue like this much longer. God has to do something very quickly!"
 
Father Livio Fanzaga, Director of  Radio Maria in Medjugorje, said "I believe that the time of secrets coincides with [2021] the 40th year of appearances."  
 
Watch and Listen to This Short Video by Dan on Why You Need to Read His New Book.
Order Your Book Here. In honor of Medjugorje's 40th anniversary, I offer my book at a 40% discount. Simply type in 40 off in the Discount Box and click update at checkout.
You may also order your book here on Amazon in paperback or a digital Kindle version without discounts.
Please post a public complimentary comment on Amazon.
Be sure to celebrate the 40th Anniversary with the National Marian Center on June 25, 2021.
This will be a virtual celebration on YouTube beginning at 1:30 . 
Click here for more information.