Mystic of Jesus King of All Nations Reveals Message from Jesus – "What you see happening around you is the beginning of the chastisements foretold by me to correct the conscience of mankind."
COVID-19 and the Beginning of the Chastisements
Dan Lynch
April 7, 2021
 
One year ago, in his March 18, 2020 message, Jesus King of All Nations revealed a message to His Secretary, the woman mystic of the Jesus King All Nations Devotion. He said, "What you see happening around you is the beginning of the chastisements foretold by me to correct the conscience of mankind." In my opinion, Jesus was referring to the COVID-19 pandemic.
 
Jesus led his Secretary to the Scripture, "Be watchful! I have told it all to you beforehand." (Mark 13:23).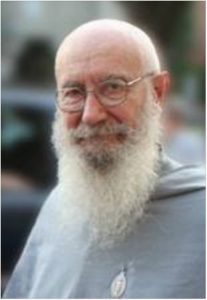 The late Father Peter Damian Fehlner, O.F.M. Conv., S.T.D., was the Theologian Spiritual Director of the Secretary. Father Fehlner wrote that he believed in "the authenticity of [the revelations of the Jesus King of All Nations Devotion] as revelations directly dictated by Jesus to his Secretary and the truth of their content."
 
He also wrote, "that the revelations were a remedy for the imminent chastisements under way."
 
Jesus pleads with us to practice his Devotion in order that He may, as He said in His message, "pour out abundant blessings upon poor, aching mankind." He said, "This shall call down my mercy and my healing upon the world."
 
On December 17, 1988, Jesus appeared in His image as the King of All Nations to His Secretary. He said, "This image is to be a sign that I rule heaven and earth, and my Kingdom, my Reign, is near at hand…. I give this image to mankind as a source of graces and of peace." His messages are recorded in her Journal.
 
Jesus said, "My Most Holy Mother is preparing the great triumph. The Triumph of Her Immaculate Heart ushers in the Reign of my Love and Mercy….  I have come to entrust to you a message of great importance for the world. I tell you, my very little one, the days are coming when mankind will cry out to me for mercy. I tell you, my child, that in these times only one thing will be given as a remedy. I myself AM that remedy!!! Let souls give devotion to me, through My Most Holy Mother, as 'Jesus, King of All Nations'." (Journal 7,14,159-160).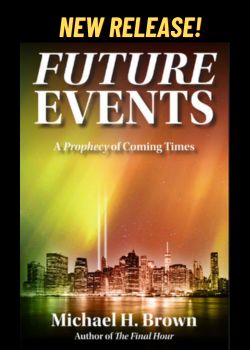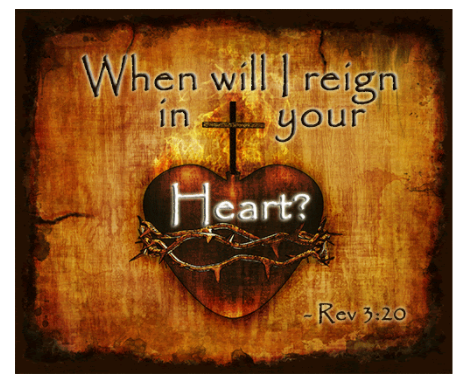 In this new devotion for our times, Jesus reveals His desires to reign in mercy in all hearts so that His Reign will be recognized on earth and there will be unity in one flock and one shepherd. He wants the proclamation of the dogma of Mary as Mediatrix of All Grace.  He revealed images and a medal for us to keep in reverence in order to help us to recognize His reign. He also prophesied chastisements and revealed prayers and promises for protection against them. These revelations are collectively known as the Jesus King of All Nations Devotion.
                                   
Chastisements
 
Msgr. Nicola Bux, former theologian for the Vatican Congregations for the Doctrine of the Faith; for Divine Worship; and for the Pontifical Celebrations Office, confirmed the March 18 message of Jesus King of All Nations that the COVID-19 virus pandemic is a chastisement.
 
On March 24, Msgr. Bux gave a YouTube Address, COVID-19 Caso o Castigo? (A Chance Event or a Chastisement?). He said, "Today, the word 'chastisement' arouses scandal even among churchmen, because they have forgotten that, at the beginning of world history, after love, there is sin, anger and judgment."

The purpose of God's chastisements is not to condemn us but to redeem those He loves. Both Isaiah and Jeremiah prophesied the destruction of Jerusalem for its sins (see Isaiah 1 and Jeremiah 1). These were prophecies of chastisements that were fulfilled.
 
Jesus also prophesied another destruction of Jerusalem that was fulfilled with the deaths of 1,100,000 people killed, according to the Jewish historian Titus Flavius Josephus, by the Roman General Titus in the year 70 A.D. This too was a prophecy of a chastisement that was fulfilled. (See Luke 21:5-6; 20-24). Many innocent people were killed in all of these destructions.
 
The purpose of God's chastisements is not destruction but re-construction. He wants to bring us to repentance and conversion to Him and His divine mercy of the forgiveness of our sins. Chastisements are not to consume us, but to purify us. They are not to condemn us, but to redeem us.
 
Jesus King of All Nations said that He must chastise us "in order to save the greater number." Chastisements are not an end, but a chance for a new beginning. We can bring this new beginning through His prayers, His medal and the sacraments of Confession and Eucharist.
 
Learn More and Read My Book
Chastisements: Preparation and Protection against Them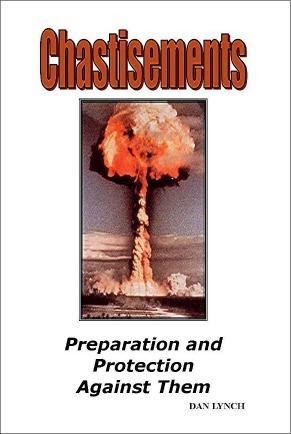 My book explains the What and Why of Chastisements, Warnings of Chastisements,
Prayers for Protection Against Them, How to Endure and Survive Them and
Hope for the Future.
 
Jesus King of All Nations gave us a Call to Action. This is what he wants:

Practice His Devotion; Read His Secretary's Journal of His Revelations; Rely on His Promises; Pray His Prayers and the Rosary; Wear His Medal; Enthrone His Image in Your Home; Pray in Your Home His Holy Hours of Prayer for Life, Peace and Protection; Host a Visitation of His Image and Pray the Litany for the Healing of Our Land.
 
Links for further information:
 
Read Father Fehlner's full testimonial to the authenticity of the Devotion.
 
Jesus King of all Nations March 18 message,
 
The Journal
 
Msgr. Bux's Youtube Address 


Dan Lynch Apostolates promoting devotion to
Our Lady of Guadalupe, Jesus King of All Nations,
Our Lady of America and Saint John Paul II
 
144 Sheldon Road, St. Albans, VT 05478
Phone: 802-524-5350
Visit our website at www.JKMI.com
E-Mail Us at JKMI@JKMI.com
The Dan Lynch Apostolates' Facebook Page
We're now on Twitter! Visit Us!