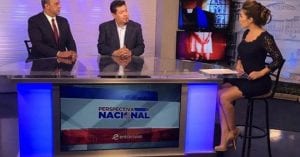 Mission: To connect faith based brands to their target audience through the combined power of storytelling, marketing and design.
Pax Media Services is a Catholic public relations, marketing and consulting agency with a unique specialty in reaching faith based, family centered audiences.  We serve projects and initiatives that are important to the world's one billion Catholics.  Our core values are rooted on the saving graces of the Blessed Mother and the Sacred Heart of Our Savior.
---
Media Relations (Bilingual)
We have developed  relationships with important TV, radio, print, and online media. Media coverage is crucial in gaining awareness for products, people, and organizations.
We offer comprehensive media relations campaigns to fit your budget. Available are radio tours, satellite TV tours, media teleconferences, broadcast booking packages, specialized print packages, audio news releases, and news release distributions.
Social Media Marketing

One of Pax Media's core competencies is helping faith-based organizations build their social media presence. Using state of the art social media techniques Mystic Post News has grown into an internationally known Catholic news magazine with over 34,000 Facebook followers.
If you don;t have a significant Facebook presence you are not on the internet. Social Media enhances your brand and brings you directly to your consumer through social  media channels.
Donor relations / Fundraising
We are partnered "CatholicFundRaiser.net" The leading resource effective fundraising initiatives.
Web and Graphic Design
An attractive website is essential. It's your storefront, and the foundation of your online marketing efforts.