Read the Bible Verse that Returned Stephen Colbert to Catholicism after being an Atheist. Now Carries Bible Wherever He Goes
"It turned out to be Jesus' Sermon on the Mount, which contains the verse, "Therefore I tell you, do not worry about your life, what you will eat or drink; or about your body, what you will wear. Is not life more than food, and the body more than clothes? … Can anyone of you by worrying add a single hour to your life?"
A onetime Detroiter and Vatican spokesman grills Stephen Colbert, self-professed America's most famous Catholic 
During the last few years, the Rev. Thomas Rosica's days have been consumed by three things: his enhanced role as Pope Francis' English-language attaché, his stewardship of Windsor's Assumption University, and his popular Canadian Catholic television show.
But in spite of that, on Sunday, Rosica debuted a one-hour interview with comic Stephen Colbert — the host of CBS's "The Late Show," and who previously parodied himself as "America's most famous Catholic." and "the pope of Catholic TV."
"Just because you got the dog collar on doesn't mean you know more about the Catholic Church than I do, you understand me?" Colbert said to Rosica.
Playful banter unfolds between Rosica and Colbert on the TV show "Witness," which is produced by Salt + Light Catholic Media, and will air locally on CTND, the Archdiocese of Detroit's Catholic Television Network of Detroit, beginning Monday.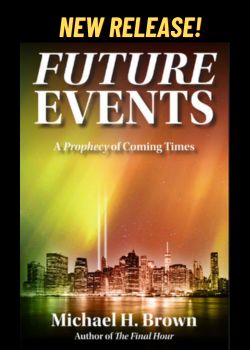 Rosica and Colbert met earlier this year, and the two hit it off. Colbert agreed to do Rosica's show, which was taped in April in New York City with Colbert sporting a bushy beard. Rosica waited until Colbert took the helm of "The Late Show" to air the interview.
Rosica said his staff "went wild" over booking Colbert, saying: "Father, this is bigger than anything you've ever done. This is bigger than three popes together!" The priest volleyed back: "…What the heck's big about this?"
In a Thursday interview with the Free Press, Rosica said, Colbert "is a brilliant Catholic lay person, who shows us that even in this world of comedy, theater, performance and Hollywood, it's possible to maintain your morals and ethics and be a real example.
"And humor and joy have to be at the heart. If we can't make fun of what we love — our church — then it would be a boring reality."
Scholarly Colbert
Colbert debuted last week as the new host of CBS's "The Late Show With Stephen Colbert" — taking over from the legendary David Letterman. The Late Show came after the comic ended a groundbreaking Comedy Central run with "The Colbert Report."
Colbert's grounding in his Catholic faith is profound and probing. During the interview with Rosica, the comic quotes saints, scholars and poets, while gently raising questions that bedevil many Catholics.
It's Colbert's sharp mind and good-natured comedy that will delight the viewers of Rosica's show.
In a one-hour interview, detailed in a transcript provided journalists, Colbert quotes from Catholic scholar saints such as St. Thomas Aquinas and St. Anselm; authors C.S. Lewis and the poets Milton and E.E. Cummings. Colbert dazzles with a bright sense of his spiritual self, his in-depth study of his Catholic faith, and the vocation to make people laugh.
"You were able to make fun of the Catholic church. I mean I watched some of those episodes and just burst out laughing — and you get away with it!" Rosica said during the show. He added: "You had a way of doing it where you…didn't cross a line, but you made us laugh at ourselves."
Colbert explained that he intentionally avoids making jokes about Catholic sacraments such as communion, and the church teaching that the bread and wine are changed into Jesus' body and blood. Although he kind of did during the interview, explaining he'd avoid making a "nacho cheese Eucharist joke."
"You wouldn't go there, good," said Rosica.
"The church is an important part of my life. I would be crazy if I didn't make jokes about it," said Colbert.
---
Interview On Faith in Focus:
But in a candid conversation on the talk show "Faith in Focus," published Thursday, Colbert revealed that his religious convictions haven't always been so strong.
He spoke about how he'd struggled with doubt in his younger years. He told the show's host  a Jesuit priest and editor at large at the Catholic magazine America, that he was "convicted of my own atheism" in his early 20s.
"I had lost my faith in God, to my own great grief," Colbert said. "I was sort of convinced that I had been wrong all this time, that I had been taught something that wasn't true."
But then, he said, there was a moment when all of that changed.
After graduating from Northwestern University in 1986, Colbert joined a comedy troupe in Chicago. At age 22, he said he was walking through the streets of Chicago on a cold night when a stranger handed him a little green pocket Bible that contained the Christian scriptures and the books of Psalms and Proverbs.
Colbert remembered that the pages were frozen stiff, so he had to crack the book open. What appeared was an index listing verses to read based upon the emotions that a person might be feeling.
Colbert said he was feeling "anxious" at the time, so he flipped to the Bible verse recommended for those struggling with anxiety.
It turned out to be Jesus' Sermon on the Mount, which contains the verse, "Therefore I tell you, do not worry about your life, what you will eat or drink; or about your body, what you will wear. Is not life more than food, and the body more than clothes? … Can anyone of you by worrying add a single hour to your life?"
The words seemed to speak directly to him.
"I was absolutely, immediately lightened," Colbert recalled.
"I stood on the street corner in the cold and read the sermon," he said. "And my life has never been the same."
He told the host that he still tries to carry a copy of the Bible with him wherever he goes.
And when he prays and thinks about God now, Colbert said he thinks about love. He described his image of God in near-mystical terms.
"What I'm imagining is some triune opening, like a bay door … opening up and through which I can go, and on the other side of that is freedom," he said. "And that has to do with love and acceptance."