RUSSIA WARNS THE WORLD OF CHRISTIAN HOLY WAR – CLAIMS WAR IS AGAINST "SATANISM" IN THE WEST
Russian President Vladimir Putin presided over a ceremony at the Kremlin to annex four Ukrainian regions partly occupied by his forces.
He accused the West of "outright satanism" during a 37-minute tirade at a ceremony announcing the annexation of four Ukrainian territories. Following are extracts from his speech As the risks of nuclear war intensify the Russian president, in a fiery speech directed at the United States said "Now they have moved on entirely, to a radical denial of moral norms, religion, and family …"
"The dictatorship of the Western elites is directed against all societies, including the peoples of the Western countries themselves.
This is a challenge to all.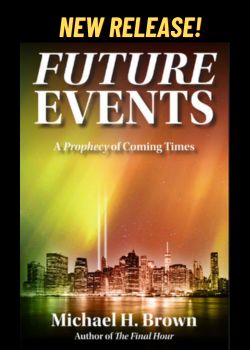 This is a complete denial of humanity, the overthrow of faith and traditional values. Indeed, the suppression of freedom itself has taken on the features of a religion: outright Satanism."
Pope Francis is very concerned about the hot rhetoric coming from Vladimir Putin, but the Holy See is also worried that there seems to be no effort but nations to make decisions that will lead to peace.
Pope Francis says: "World War III has been declared," Pope Francis said in a wide-ranging conversation with the editors of European Jesuit publications on May 19, referring to Russia's attack against Ukraine.
The conversation was published by the Italian Jesuit publication La Civiltà Cattolica and the secular newspaper La Stampa on June 14 and is sure to spark discussion.
"The world is at war," he said. "For me, today, World War III has been declared. This is something that should give us pause for thought. What is happening to humanity that we have had three world wars in a century?"

Vladimir Putin has often portrayed himself as a defender of Christianity, both in Russia and in the world. He has spoken out against what he sees as the decline of Christianity in the West, and he has supported Christian groups and organizations in Russia and abroad.
In his speech announcing the Russian invasion of Ukraine on February 24, 2022, Putin said that one of the goals of the invasion was to "protect Christians in Ukraine from persecution." He claimed that the Ukrainian government was "waging a war against its own people, including Orthodox Christians."
There is no evidence to support Putin's claims about persecution of Christians in Ukraine. In fact, Ukraine is a majority-Christian country, and the Ukrainian government has a long history of supporting religious freedom.
It is more likely that Putin is using the issue of Christianity as a way to justify his invasion of Ukraine. He is trying to create the impression that Russia is a defender of Christianity, while Ukraine is a country that is hostile to religion.
Putin's claims about Christianity are not new. He has been making them for years. In 2013, he gave a speech at the Valdai Discussion Club in which he said that "the West is trying to destroy Christianity." He said that the West is "promoting a gay ideology" and that it is "attacking traditional values."
Putin's views on Christianity are shared by many Russian Orthodox Christians. The Russian Orthodox Church is a powerful institution in Russia, and it has a lot of influence over the government. The Church has supported Putin's policies, and it has helped to legitimize his rule.