Simeon and Anna's presence in the nativity story of Jesus
Today, Thursday 29 December 2022, the fifth day in the octave of Christmas we encounter the figures of Simeon and Anna. Luke gives us the story in his Gospel, precisely in Luke 2:22-35.
Here we are encountering prophets who are elderly. Both Simeon and Anna are old people. However, and contrary to what common opinion has it, namely that elderly are caretakers of the past, Pope Francis helps us to look at these two important figures at the Infant Jesus' Presentation to the Lord in the Temple with their eyes projected to the future. In his homily of February 2, 2014, Francis comments on the meeting between Mary and Joseph, with their baby Jesus who are young, and Simeon and Anna who are old: It is a meeting between young people who are full of joy in observing the Law of the Lord, and the elderly who are filled with joy for the action of the Holy Spirit. Then, the Holy Father continued: It is a unique encounter between observance and prophecy, where young people are the observers and the elderly are prophets!
Within this encounter we can see how older men and women are God's gift to their communities. I am particularly struck by what Pope Francis teaches us on this point in his weekly catechesis of March 30, 2022:
And this is what happens to an elderly person who is open to a young person who is open: he or she bids farewell to life while, so to speak, "handing over" life to the new generation. And this is the farewell of Simeon and Anna: "Now I can go in peace". The spiritual sensitivity of old age is capable of breaking down competition and conflict between generations in a credible and definitive way. This sensitivity goes beyond: with this sensitivity the elderly go beyond conflict, they go beyond, they go towards unity, not conflict. This is certainly impossible for men, but possible for God. And nowadays we are in great need of this, of the sensibility of the spirit, the maturity of the spirit; we need wise, elders, mature in spirit, who give hope for life!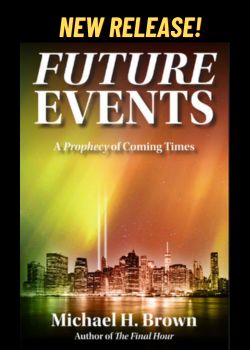 That is why it is so important that you and me, who are still to be counted with younger generations, have the humility of listening attentively to the stories which old people lovingly recount to us. In his post-synodal apostolic exhortation on love in the family, Amoris Laetitia, Pope Francis teaches us: Listening to the elderly tell their stories is good for children and young people; it makes them feel connected to the living history of their families, their neighborhoods and their country (no.193).
In his Oration on Simeon and Anna, Methodius of Olympus (ca.311), presents the presence of Simeon as that of extending the limits of life, and putting off the death of death (no.12). Elderly people are those who help us extend our lives by going towards life and leave what leads to death and destruction. They do this because their eyes are fixed on the Lord Jesus. Pope Francis explains this point to us so well in his homily of February 1, 2020:
My eyes have seen your salvation. The eyes of Simeon saw salvation because they were expecting it. They were eyes that were waiting, full of hope. They were looking for the light and then saw the light of the nations. They were aged eyes, but burning with hope. (…) Looking around, it is easy to lose hope. (…) But let us look to the Gospel and see Simeon and Anna: they were elderly, alone, yet they had not lost hope, because they remained in communion with the Lord. (…) Here is the secret: never to alienate oneself from the Lord, who is the source of hope. We become blind if we do not look to the Lord every day, if we do not adore him. To adore the Lord.
It is by being united to Christ that we are filled with the Holy Spirit to recognize his real and true greatness. As St Augustine tells us (354-430) in his fourth Book on the Trinity, De Trinitate when he writes in chapter 20: And Simeon and Anna were filled with the Holy Spirit, so as to acknowledge the greatness of the little child Christ.
Let us make our own the prayer found in the Akathist Hymn to St Simeon and St Anna:
Saint Simeon, you received the Christ Child in your arms. Saint Anna, you stood alongside the Divine Child. We especially pray, therefore, that not only will we always recognize and receive Christ but that we will also be open to all children and attend to their needs. May married couples receive children into their lives and cherish them and raise them to believe in God. May single individuals and the childless receive all children and protect them and nurture them. May we all become children of God and pray for one another and encourage one another in the Faith. Saint Simeon and Saint Anna, for this we pray and for this we thank you, and for your lives of holiness we praise you always. Amen.
Fr Mario Attard OFM Cap