Vladimir Putin: "We see in the United States that they deny their Christian roots… How do you not understand that the world is being pulled in an irreversible direction?"
Putin Defends Christian Culture:
Transcript of Address By President of Russia Vladimir Putin at the Valdi Forum
"We see in United States, that they are taking the way where they deny their own roots, including their Christian roots which form the basis of Western Civilization. In these countries the moral basis and any traditional identity are being denied, national, religious, cultural, and even gender identities are being denied or relativised. 

These policies treat a family with many children as equal to a same-sex partnership speaking judiciously. Faith in God is equal to faith in Satan. 

The excesses and exaggerations of Political Correctness in theses countries indeed leads to serious consideration for the legitimization of parties that promote the propoganda of certain types.
The people in the West are actually ashamed of their religious affiliation and are indeed frightened  to speak about them. Christian Holidays and Celebrations are abolished  or neutrally renamed as if they were ashamed of those Christian Holidays. With this method one hides away the deeper moral value of theses celebrations.And those countries try to force this model onto other countries, globally. I am deeply convinced that this is a direct way to the degradation and primitivation of culture. This leads to a deeper demographic and moral crisis in the West.
What can be a better evidence for the moral crisis of a human society in the West than the loss of its reproductive  function. And today in nearly all "developed" Western countries can not survive reproductively not even with the help of migrants.Without the moral values rooted in Christianity and other world religions, without rules and  moral values which have formed and developed over millennia people will inevitably lose their human dignity and become "brutes and beasts"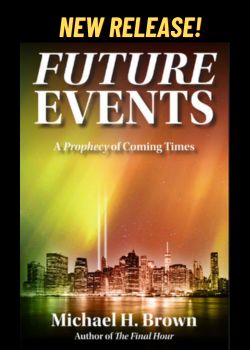 We think it is right and natural to defend and preserve our moral Christian values.One has to defend the right of every minority to self determination, but at the same time there cannot there cannot be any doubt about the rights of the majority.
At the same time this process at a national level in the West, we observe on an international level the attempts to create a unipolar, unified model of the world to relativise and remove institutions of international rights and national sovereignty <Putin speaks of US Imperialism>In such a unipolar and unified world there is no place for sovereign states. Such a world needs merely vassals. From an historical perspective such a unipolar world created by the United States would mean the surrender of one's own identity and of God created diversity.
Russia will side with those who defend the point of view that important global decisions have to be made on a collective basis and not in the interest on only one state< USA> and one group of nations <NATO>
---

Vladimir Putin:

You people in turn do not feel a sense of the impending danger – this is what worries me. How do you not understand that the world is being pulled in an irreversible direction? While they pretend that nothing is going on. I don't know how to get through to you anymore.
---
Since you're here …
… we have a small favor to ask. More people are reading Mystic Post than ever but advertising revenues across the media are falling fast. And
unlike many news organisations, we haven't put up a paywall – we want to keep our journalism as open as we can

. So you can see why we need to ask for your help. Mystic Post's independent journalism takes a lot of time, money and hard work to produce. But we do it because we believe our perspective matters – because it might well be your perspective, too.
High quality journalism is essential intellectual nourishment. The generosity of providing such a service without a paywall deserves recognition and supportGiacomo P, Italy
I've been enjoying Mystic Posts for several years now. Today, when so much seems to be going wrong in the world, Mystic Post is working hard to provide truthful Catholic news. I want to support that Robb R. UK
I appreciate there not being a paywall: it is more democratic for the media to be available for all and not a commodity to be purchased by a few. I'm happy to make a contribution so others with less means still have access to information. Annonymous Donator
If everyone who reads our reporting, who likes it, helps to support it, our future would be much more secure.
Thank you
$1.00 $10,00 $25.00 $1,000 – Any contribution makes a big difference.
With a $25.00 donation receive a free miraculous medal. We can really use it – THANKS!